Best Test XI of the 2012-13 season
12.83K //
21 Jul 2013, 14:06 IST
DISCLAIMER: The views expressed in this article are the author's own.
Over the 2012-13 season, there have been some excellent performances from many cricketers around the globe. Records have been made and broken, batsmen have risen to the occasion more often than not, and bowlers have made their mark through sheer force of will. In such a scenario, it is actually difficult to pick the best eleven players for the entire season and make a team out of them. Still. I've tried my best to include as many great performers as possible.
Here's my pick for the Best Test XI based on their results in the 2012-13 season:
1. Alastair Cook (England)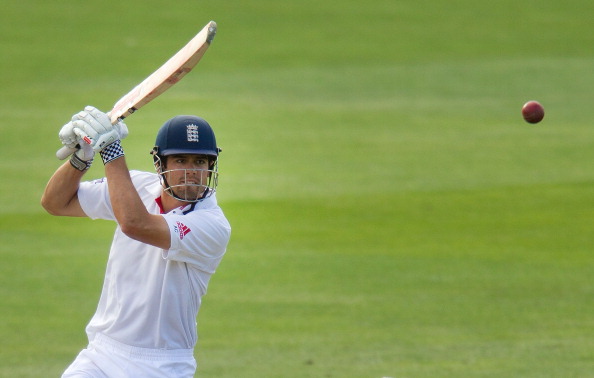 I'm not exactly a fan of the left-right combination used by most teams around the world today. In this regard, however, I didn't have too much choice.
Barring his twin failures in both innings of the on-going second Ashes Test, England skipper Alastair Cook has proved to be one of the most reliable batsmen at the top of the order in recent times. Having scored 3953 runs in the longer format since 2010, the Essex left-hander is an excellent find for the England side. He can both graft and attack, and has the uncanny ability to convert his half-centuries into more substantial scores. His consistent showing over the last two seasons has benefited his side a lot.
2. Hashim Amla (South Africa) 
Amla, on the other hand, has been a rock for South Africa. Usually batting at No. 3 in Test matches, I've chosen to move him into the opening slot as a perfect foil for Cook. His ice-cool concentration and willingness to tough it out in the middle in all types of conditions, combined with the ability to attack the bowling on a regular basis, make him a suitable choice for the second opener.
3. Cheteshwar Pujara (India) 
Since I moved Amla to the opening slot, Cheteshwar Pujara makes it to the squad as the No. 3 batsman. A run-making machine in domestic cricket, the Saurashtra batsman has only just begun to cement his place in the Indian Test team following the retirements of veteran legends Rahul Dravid and VVS Laxman.
Pujara's temperament, footwork against both pace and spin, ability to bat for hours on end and precise timing are some of the hallmarks of his playing style. He is also an adept fielder, having taken quite a few catches in the forward short-leg position. After an injury to his knee in an IPL game in 2011, he made a phenomenal comeback in August 2012, scoring centuries against all three touring sides – New Zealand, England and Australia. These performances, coupled with his skill set, make him the ideal No.3 for this team.
4. AB de Villiers (South Africa)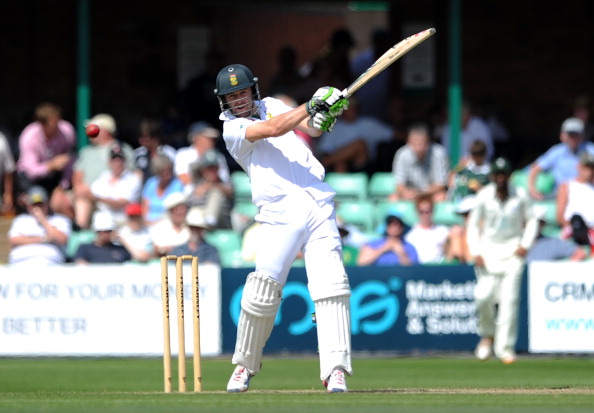 South African ODI skipper AB de Villiers is a powerhouse of talent and explosive batting. With all sorts of unorthodox strokes in his repertoire and a calm head in a crisis situations, de Villiers can turn any game on its head, no matter the opposition. His skills as a wicket-keeper will also be an asset to the side, as he can deputize for MSD behind the stumps should the need arise. Patience is one of his key strengths, and it is needed in abundance in Test cricket. The No. 4 slot, therefore, is his ideal place in the batting order.
5. Ian Bell (England) 
The Warwickshire right-hander has been amazingly consistent this season. His talent was recognized by former NZ cricketer Dayle Hadlee way back in 1998, and Bell has lived up to the expectations of English cricket aficionados since then. Back-to-back centuries in the on-going Ashes series, plus an unbeaten 116 in the fourth Test against India in 2012, speak volumes of his batting prowess. He plays at No.6 for his national side, but given his new-found successful performances on a variety of tracks, Bell is my pick for the No.5 position in this line-up.