Big Bash is a disappointment, Shivnarine Chanderpaul's age is showing
1.88K //
06 Jan 2015, 04:34 IST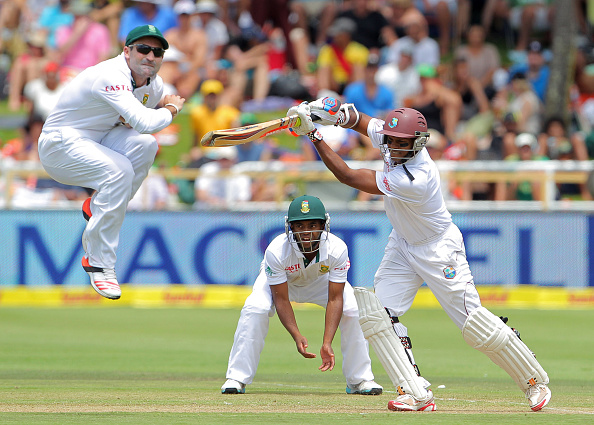 2015 arrives. The year of the Falcons?

I am confident and the players have returned to training and are raring to go, by all accounts. There's now more of the close season behind us than ahead and we can look forward to the Spring and Summer.
Boom or Bust
I have watched some of the Aussie Big Bash this year and been largely unimpressed. The bowling is much more savvy than was once the case and the better ones mix up pace and line to keep the batsmen guessing. Too many of the latter seem to adopt a 'boom or bust' mentality that I just don't understand, appearing to have learned little from the better sides of the IPL.

For me, it is simple. If batsmen can score off most of the balls they face, a good score will be amassed. They don't need to go for four either. Even allowing for a dot ball per over, four singles and a four from the rest gives you 160, which can be defended. The best sides in IPL aim for a boundary early in the over, which keeps the pressure off.

Of course, you need to legislate for the wicket and the opposition attack, but at that level players can find gaps and time it so there are twos on the big grounds as fielders run in. That's why I think Dean Jones would have been a great T20 batsman, as his timing of a ball and judgement of a run was so acute. It is why Jacques Kallis is still a fine T20 player, despite not being a huge hitter. He works the ball, finds the gaps, pushes the twos. Any side with him in it has a player that they can bat around, as well as one who bowls good overs with the new ball. Class act, that's for sure.
Chanderpaul 258 shy of Lara
I saw a bit of the West Indies in South Africa too and they look some way from a side. The series has reinforced my opinion that Shiv's eyes or reflexes are going a little now. It is wholly understandable, given his age and the quality of the home attack, but he looks an ordinary player now, and for a long time he has been much better than that. I know he got 50 today, but it was by a distance his highest of the tour and he looks out of sorts. Mind you, the West Indies batting seems to stop at five...

I don't expect him to play on at that level much longer, once he gets the 238 runs he needs to beat Brian Lara's West Indian record.

But what a player he has been - and it was a pleasure to see him in Derbyshire colours.