India vs England: Blaming the battlefield for a war lost!
770 //
11 Dec 2012, 15:12 IST
I wonder why a majority of people keep blaming the curator of the Eden Gardens, Kolkata, for the collective failure of the so-called young Indian team. The beauty of cricket, unlike football, is that it brings in a lot of drama based on uncontrollable or semi-controllable factors like environment, climate and the turf . But is it fair to try and take full control over these factors? Why not let the pitch behave as it is? Why fight over turning conditions in favor of the home team? But before we get into the pitch factor, let us take a look at the performance of the Indian batsmen so far in this series.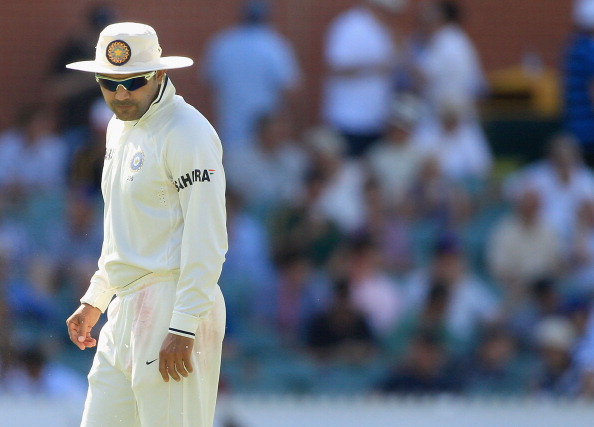 Aggression, power and attack are the three immediate thoughts that come to any Indian's mind when he or she thinks about this game-changer. But what does he really do when pitted against a world-class bowler on a semi-batsman-friendly track? He plays in the same manner as he does in a T20 game: he hits fours and sixes in the first few overs, stays at the crease for a meager 40-50 balls in a day's play where over 540 balls are being bowled and then, gets out quicker than a tailender for a cheap shot, exposing his weakness – no patience and a lack of Test cricket approach.
He is a solid player, no doubt. He definitely knows how to play a Test match. He is patient, persistent against any attack on any turf, but any team that has watched him play would've easily identified his weakness for a wide-out-swinging delivery, for which the southpaw reaches far from his body, giving the anticipated nick to get out.
He is the Master indeed. If someone says he has no technique, he/she surely is insane. I find nothing wrong with the way he plays. He really plays like God once he gets started. But his concentration and confidence looks shaken and when batsmen see the legend shaking, their confidence and morale lowers as a consequence, paving way for the middle-order failure.
Pujara, Kohli,Yuvraj:
The trio looked very promising when they started off, but they seem to rely too much on the top order to show them that the pitch they are about to play on, is really a batsmen-friendly one. It appears as if these three would collapse even if there is a hint of turn or swing on the track.
He is the best when it comes to One-Day internationals and obviously he is one of India's finest captains, in both Tests and ODIs. But does he have what it takes to be a Test batsman? His records in Test cricket can easily lead us to the conclusion that he is nowhere near Gilchrist or even Brad Haddin as a 7th or 6th-down batsman. His technique as a Test batsman is below average against both pace and spin.
Ravichandran Ashwin:
His class and technique have enticed me to including him in this "formidable Indian batting lineup". It is not just his 68 and 91 that makes him a promising batsman, but the crucial partnerships he built with Dhoni and Ojha respectively which took India to a decent total in both the innings, when both the top order and the middle order failed to read the English attack. Why not promote him to number 6 and see how this chap reacts when given a solid partner to build the innings?
Now let us go back to wondering what kind of pitch would help this batting lineup post a humongous total in the 4th and final Test at Nagpur. Maybe like the one prepared for the Ahmedabad Test where the English batsmen struggled against spin during the 1st innings alone? Or was that purely because of the lack of spin tracks in the practice matches, although they did  counter the Indian spin attack way better in the 2nd innings? Do we need such a pitch at Nagpur?
Or like at Wankhede, a pitch very similar to the one at Ahmedabad? But ironically, it happened to be the English spinners who performed better. Or like at Kolkata, a pitch that had something for everyone, but failed to be exploited by the Indian team as a whole?
No. The pitch would be an irrelevant factor in the morale of this current Indian team, who are struggling against the English on almost every possible turf this series. The key to victory at Nagpur will definitely not be the work of the curator, but should be the positive approach of the Indian batsmen against the 'ordinary' English bowling attack without committing the mistakes they committed in the last three matches. They must accept the reality that it is not the pitches that have been failing them so far, but rather, it is themselves who have been getting out playing poor shots. Once they do accept this reality and work on it, there is no stopping this Indian team from showing the English what they are really made of in the final Test at Nagpur.