Border Gavaskar Trophy - Nothing more than a mild redemption of sorts
1.14K //
20 Mar 2013, 17:43 IST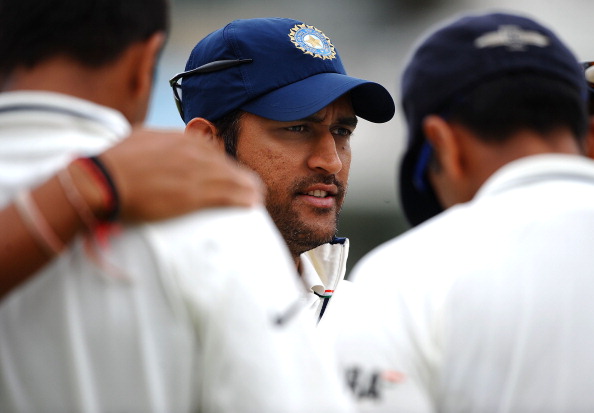 Dhoni's men would walk on the turf at Kotla knowing that they have already won the series convincingly. It is the first time India has taken a 3-0 lead in a series after about twenty years or so. They have never won a Test series 4-0! They might do that in Kotla next week. It could catapult them up to No. 3 spot in ICC Test rankings. But does this resounding victory signal the growth of the team? Have the wounds of England 2011, Australia 2011-12 and England 2012 started to heal? Are the replacements capable enough to carry the torch across the world? There are a lot of questions for which the answers are built either on ambiguity or on hope.
Fresh faces have been blooded into the team since losing to England. Of all the players, the left-arm spinner from Saurashtra has been the biggest surprise package. While he can provide that balance in home conditions, Dhoni and Fletcher will have to see if he can be a long term investment for Test matches abroad. At this point, I don't think Ravindra Jadeja will get a run in South Africa. That the South Africans possess the greatest fast bowling line-up in the world currently, means that the batting should to be reinforced with more technically strong batsmen to counter the strengths of the opposition. Every time Jadeja has walked in to bat so far, the  commentators have talked about his triple tons and within minutes, he has found a way to get back to the pavilion!
Against the likes of Steyn, Morkel and Philander, Jadeja's inclusion in the XI would be a matter of hoping against hope than being pragmatic. India's newest openers would be put to stern test in South Africa. The openers have copped a lot of criticism for focusing more on style than substance. An air of scepticism hangs over their selection even now.
Apart from the confidence factor which would exist for the time being, Indian cricket would carry nothing forward when they play their next Test. After the loss at home to England, this series victory is nothing more than a mild redemption of sorts. The gap between the final Test at Kotla and the first Test in South Africa is huge. In the contemporary world, if a country plays a Test after eight or nine months, there is very little that a team can gain out of its previous results in that format. It is that much harder if you have to eke out something credible outside your comfort zone.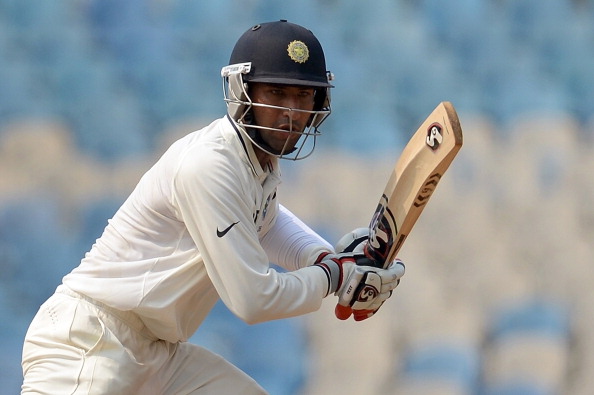 Cheteshwar Pujara has claimed that he would judge his batting based on his performances abroad and his judgement time would arrive soon. His rise to the top level has been a story filled with success in West Indies, England and Australia at junior levels. If that is anything to go by, he will be one of the most celebrated Test batsmen in India's modern cricket history.
While Kohli's challenge will be within himself, the captain has to survive the conditions. For a large part of his career, he has been fantastic on flat tracks but has come a cropper against the ball which swings and bounces more. When Dhoni fires, the whole complexion of Indian batting order changes, just like how we saw at Chepauk recently. It was in 2011 that Dhoni said he will review his plans of either continuing or retiring from one of the formats to prolong his career at international level. If he has hinted that he will retire from Tests to defend the World Cup title in 2015, then the selectors have a job at hand. That leaves the team with wicketkeepers like Wriddhiman Saha, Dinesh Karthik and upcoming talent, CM Gautam. Each of these 'keepers have had a good 2012-13 domestic season.
Among Ashwin, Ojha and Harbhajan, only one would be playing in the series abroad. With the way things have panned out, Ashwin looks to be the candidate for the lead spinner on an away tour. His successful series against New Zealand was sandwiched between ordinary performances in Australia and against England at home. Will the rejuvenated Ashwin be a force to reckon with in South Africa? The answer is anybody's guess. India's fast bowling resources should get mightily replenished with the inclusion of Umesh Yadav and Varun Aaron for South Africa along with Bhuvneshwar Kumar and Ishant Sharma. On tracks that aid quality fast bowling, Umesh Yadav could be the trump card for Dhoni.
This is the weakest Australian team that I have seen play in our country. There was even a talk that the Zimbabwean Test team that toured India in 2000-01 posed more questions than this side. Whatever said and done, Dhoni and Fletcher have managed to arrest the slide for now. As another day opens up with bright sunshine, we would get to see in the winter of November whether the Men in Blue are moving in the right direction or not! For now, it is a time to relax and celebrate the moment, for the real test hasn't even begun yet.