Border-Gavaskar trophy: Success should not erase overseas memories
933 //
20 Mar 2013, 12:00 IST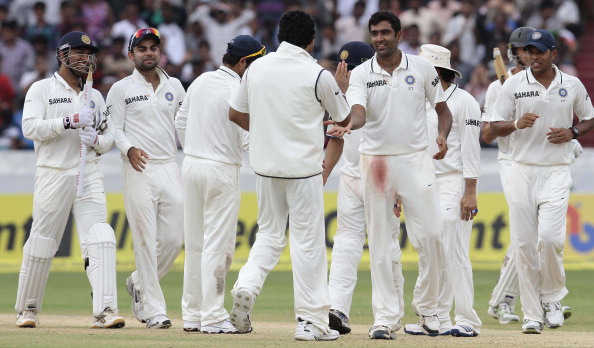 At last, Test cricket fans in India have some relief. A much awaited Test series victory has finally come by at home, in great style. The team has witnessed an entirely significant makeover, with a majority of the players having experience of less than 20 matches. Gone are those days when the very words "Test cricket" would bring a picture in our mind, of Rahul Dravid and VVS Laxman traumatizing bowlers all throughout the day's play with their strokes, or those days when Anil Kumble would pick up quick wickets and clean up any batting side in the world. Although their absence was heavily felt in the recent home series versus England, it was certainly not in the Border-Gavaskar trophy, which India have clinched with one more match to go. The sacking of greats like Virender Sehwag and Gautam Gambhir, replacing them with young Murali Vijay and Shikar Dhawan would only accrue the  existent worries regarding the inexperience of the middle order, according to many experts. However, the replacements paid off well, and probably even Sehwag, after playing all those heroic knocks in the past, would not have produced what Shikar Dhawan displayed in Mohali.
With Sehwag's age almost inching towards 34 and the master being expected to retire any time, a young Indian Test team is going to be what cricket fans must support in the country. The consistency of Ashwin's and Jadeja's performances, coupled with cameos from other bowlers like Ishant and Bhuvaneshwar, have definitely made the bowling to appear effective. Meanwhile, Virat Kohli seems to be all set to occupy that number four position in the near future, in which the master has batted for almost one and a half decades now. Beating an Australian team three matches in a row is no mean achievement, and this team deserves a lot of accolades for doing that so easily. However, the real test of this team is yet to be taken, despite this historic series win.
The England and Australian tours of 2011 brought to light the bitter truth about the inability of the Indian batsmen to face the short ball and pace attacks. Ashwin and Ohja were literally ineffective on foreign pitches, which were in no way like our "rank turners" . The new Indian team certainly has a lot of positives to take from the ongoing Test series, but these positives must never wear away the memories of the horrific 8 Test loss in 2011-12. The real Test for captain MSD is to clean his tarnished "failed away captain" image by motivating the team to perform well in the upcoming South africa and New Zealand tours. The quality of any Test side always comes to light based on how it performs in conditions unfamiliar to it. A versatile Test squad is what every country needs, to make way to the top of Test rankings. How can we forget the troubles caused by the same Siddle and Pattinson (who are ineffective in India right now) to Indian batsmen in Australia, or by Anderson and Tremlett in the England tour? There is absolutely no shame in accepting the fact that Indians found it very hard to play on bouncy and pacy tracks. Rank turners would certainly bring a temporary smile on an Indian fan's face, but is bound to be cancelled out by the possible agony that would happen when they tour outside the subcontinent.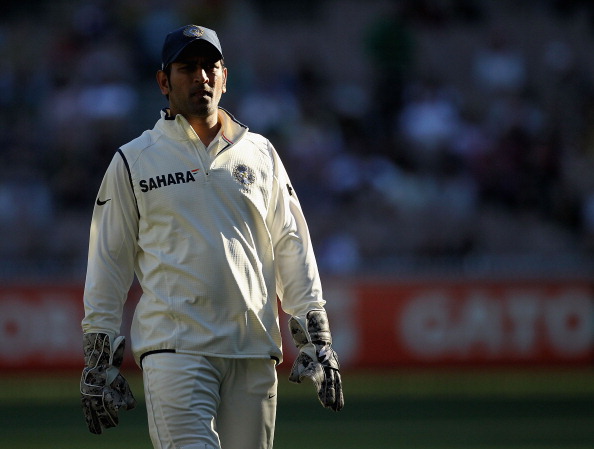 So, in order to produce a classic Test squad, BCCI should ensure that there are a variety of pitches made in India, not only for international tours but also Ranji and domestic competitions. With more than 35 stadiums in the country and diverse weather conditions across it, it is by no means a tough job to produce some pacy and bouncy tracks. Of course, rank turners are also a must among these, since spin is our most lethal weapon. Also, prolific foreign tours to countries like South Africa, England and so on will help this young team to acclimatise themselves to those conditions.
A good knock in away conditions will give loads of confidence in a youngster who wants to make a mark in international cricket. Be it the West Indies tour for Sunil Gavaskar in the 1970s, the Australian tour for the 18- year old Sachin Tendulkar in 1992 or the England tour for the debutants Sourav Ganguly and Rahul Dravid, India has always witnessed talented youngsters perform in foreign tours thereby gaining immense confidence and turn into legends. There are too many such instances to mention. One more definite one would be Virat Kohli, who was the only batsman who performed stupendously in the 2011 Australian series, which is supposed to have given him immense confidence and completely changed him as a batsman by his own account.
Hence, it is utterly important for the Indian team to plan and practice for the upcoming away tours, which will be closely watched by the selectors for further selections, rather than enjoying the accolades they have been receiving during the ongoing Test series. The probable white wash expected in the B-G trophy will be wiped off the memory of fans in no time if the same youngsters fail to perform well in their real test. This will double the pressure on M S Dhoni, who is often criticized for failing to be successful outside subcontinent and also for his very own batting in away conditions. The young team in the Mohali Test match  is likely to remain as the team for further tours, with the prospects of Gambhir and Sehwag returning getting gloomier by the day. Will Dhoni repeat what he did in 2007 with this young team, or will Indian fans face agony once again similar to 2011? only time can tell.