Can India prevail without the Master?
1.18K //
30 Dec 2012, 09:35 IST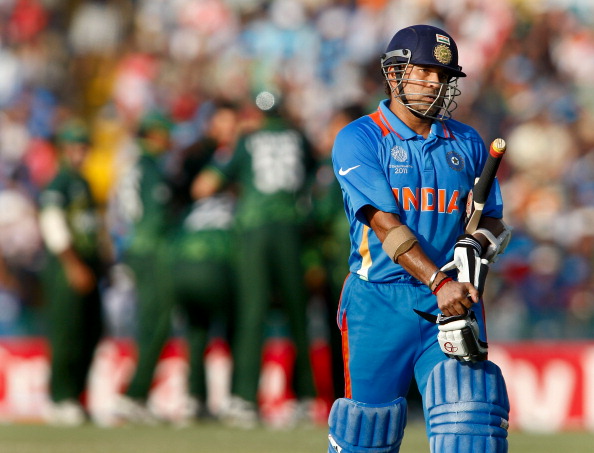 As a kid, I used to fight with my cousins a lot; and people used to comment "Why are you people fighting like India and Pakistan!!" for that has been the kind of relationship we have had with our neighbours for a while. It is not likely to change in the near future, for the volatile tensions between the two countries haven't ceased and the hanging of Ajmal Kasab has only added fuel to the fire. In this present scenario, the contest between India and Pakistan has come as a new lease of life for the fans who have been hugely disappointed with India's recent performances. Team Dhoni has one chance of redemption to make us forget all that has happened over the past sixteen months 'if and only if' he manages to whitewash the visiting neighbours.
Matches between India and Pakistan have always been a happy hunting ground for Sachin; he has enjoyed making a mockery of  Pakistani bowlers so consistently, that it's hard to maintain the statistics. The battles have been innumerable and so have the runs. Added to that, his experience of facing Pakistan would have come in handy in deducing their strategies. But there is no point in crying over spilt milk, and it is essential that we that we move on and look forward to the match.
Perhaps the weather Gods already know the state of Indian cricket, for they are trying to save our pride by bringing non-stop rain. Maybe he wants the Indian players to have a Happy and 'safe' New Year, and has opened up the skies right from yesterday morning. Even today, it is raining pretty hard in Chennai and looks like a damp squib. But like I said, there is hope, and we'd rather talk about the combinations and strategies than getting a passing ticket.
For India, it is quite straight-forward actually. Most of the players select themselves, owing to recent form and I hope Dhoni doesn't troll us by picking Ravindra Jadeja; but maybe he will, for Chennai has always been a slow track and let's not forget that it is the home ground for Ashwin, the place where he plies his trade. So he would be pretty sure of himself, trying to toss the ball up and retrieve his lost faith. Amit Mishra might get looked in if the pitch promises to play to its true nature and the unlucky fellow to sit out would be Jadeja (Oh wait!! Did I just say unlucky? Well, unlucky for Pakistan I mean!) because the pitch would be tailor-made to suit the wrist spinners and this is where Pakistan would miss the services of their experienced spinner, Shahid Afridi.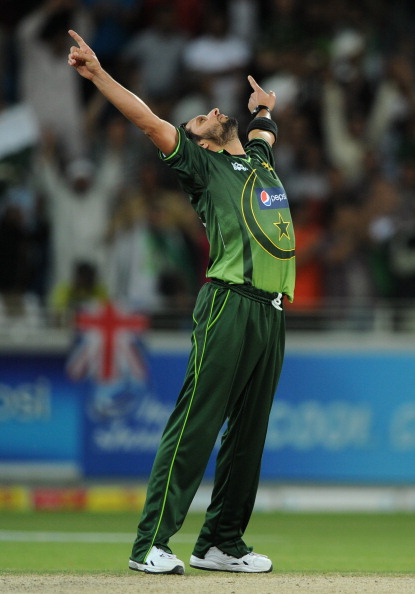 Other than that, it would be a pretty straight-forward with Sehwag, Gambhir, Yuvraj, MS Dhoni, Raina and Kohli coming in to take their original places. In the bowling department, Ishant, Dinda and Bhuvneshwar would be a pretty decent choice or the skipper may go in with the debutante, Shami Ahmed. Dinda and Ishant were excellent in the last match, holding their nerves to win the match. It could have been a disaster even if one of them failed, because Kumar was being shown the other side of the coin and was not of much help. But he could be a lethal weapon in Chennai because of the breeze that is blowing in after the rain. It would help him move the ball considerably; he is definitely the key for India of they are to win.
On the other hand, the 'giraffe' Mohammad Irfan has got a chance after the disastrous debut in 2009 to prove himself, thanks to recent T20 performances. He would be raring to go on a pitch that would 'not' suit him the most. The ball would stay low and that his going to be his forte. His height would cause some awkward bounce and players would be uncomfortable if he bowls in the right areas, presumably just short of length.
Pakistan has a pretty strong bowling line-up on paper and it would be a humongous task to get past them. One of Wahab Riaz or Junaid Khan would be selected, in my opinion, while Umar Gul and Saeed Ajmal are direct entrants. On the other hand, Hafeez, Malik, Misbah, Younis, Jamshed, and the Akmal brothers would form the batting mainstay.
The teams are pretty even on paper, and tomorrow is the judgment day of sorts for India. The only home encounter in this format this year, our boys would be pumped up for sure. Dhoni should be smart enough to win this match on his 'adopted' home of sorts, to retain his captaincy for the upcoming England series. The seniors are under fire and a bunch of spirited youngsters are trying to break the door down to claim their chance. Sehwag should try to get more runs than the hair on his head and it isn't saying much for he has too little left to fight (just kidding!). But his opening stand with Gambhir would be crucial to our chances. The middle order is in perfect shape with some in-form youngsters and MS himself who is a calamity manager (No, I am not talking about the rain here).
Sachin is going to be missed for sure, but it isn't the end of all our troubles. Our bowling and batting should pull up their socks and put a performance to make the year worth remembering and that is saying something after the retirements of three of our legends!!