CK Nayudu cricket: Karnataka force draw
862 //
20 Nov 2012, 20:28 IST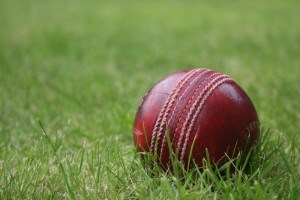 Bangalore - An unfinished 131?run partnership for the eighth wicket between Akbar Kazi (66 not out, 164b, 9×4) and Aditya Sagar (58 not out, 137b, 9×4, 3×6) rescued Karnataka A while denying Punjab A an outright win as the C.K. Nayudu Trophy cricket match ended in a draw here on Tuesday.
Having gained a first innings lead of 227 runs, Punjab walked away with three points while Karnataka, who ended the day on 338/7 when the match was called off after the fifth mandatory over, picked up one point.
Karnataka, overnight 106/1, avoided an outright defeat thanks to Kazi and Sagar while, at the top of the order, opener Mayank Agarwal (74, 129b, 13×4) and Pawan Deshpande (53, 63b, 8×4) chipped in with useful half?centuries.
For Punjab, seamers Jaskaran Singh (2/84) and Deepak Bansal (3/83) and left?arm spinner Gurinder Singh (3/77) were among the wickets.
Brief scores: Punjab A 493 all out in 142.1 overs vs Karnataka A 266 all out in 79.2 overs and 338/7 in 114 overs (Mayank Agarwal 74, Akbar Kazi 66 n.o., Aditya Sagar 58 n.o.; Jaskaran Singh 2/84, Deepak Bansal 3/83, Gurinder Singh 3/77).