County Cricket: Cricket roundup
1.01K //
29 Mar 2013, 12:15 IST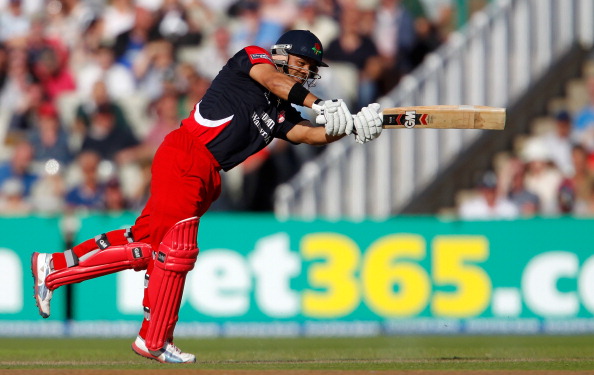 It is impossible to start with anything tonight other than the sickening assault on New Zealand cricketer Jesse Ryder, which has seen him placed in a medically induced coma.
I'm sure that the truth about what happened will come out in the coming days. Ryder is a colourful character who has had a few issues over the years, but he is also a cricketer of some considerable talent. I'm sure that all readers will join me in wishing him a speedy recovery.
Elsewhere, Australia were well and truly hammered in India and on the basis of that tour I fear for the England tour prospects of Usman Khawaja. His experience in our conditions will be in his favour, but it is hard to get away from the feeling that he should have had an opportunity on that tour. That he didn't suggests to me that people in senior roles don't rate him for some reason. When the Australian side seems awash with 'bits 'n' pieces' players, it seems strange from any distance that a player with a good technique, powers of concentration and overall record isn't afforded a decent run in the side.
David Houghton will be disappointed with the performances of the Zimbabwe side that he graced in recent months. They seem bereft of talent and confidence, with even Brendan Taylor, a standout batsman, struggling for form. I'm not actually sure that they justify their current international status and both Ireland and Afghanistan could probably give them a very good game right now. Their bowlers aren't bad, but I'm reminded of the Derbyshire side of the late 1960s. Too often, our batsmen only gave them around 160 runs to play with and you've nowhere to go from there.
Back home and Sussex have lost Hastings (just like King Harold did…) for the T20. Useful Aussie all-rounder John Hastings has been ruled out for several months with an ankle injury and there will be a lot of frantic phone calls to line up a replacement in the next couple of months. They will find sourcing someone with the right credentials a challenge, just as Derbyshire will if Martin Guptill decides against coming back for the T20.
Despite comments on the Falcons Forum, I understand that Guptill has yet to decide on that, although I am equally sure that Chris Grant and Karl Krikken have back up plans. Whether any of those are of a comparable standard only time will tell.
Last week, I reported that Jacques Rudolph, Ashwell Prince, Albie Morkel and Juan Theron had lost their national contracts with the South African cricket authorities. I also suggested that there would be quick interest shown in them all by counties as a result. Rudolph is being courted by Durham, while Morkel and Theron will not lack for suitors. Today, Ashwell Prince agreed to re-sign for Lancashire for the fourth time, where he should make a stack of runs in division two.