County Cricket: Not out of place at all
792 //
21 Mar 2013, 13:50 IST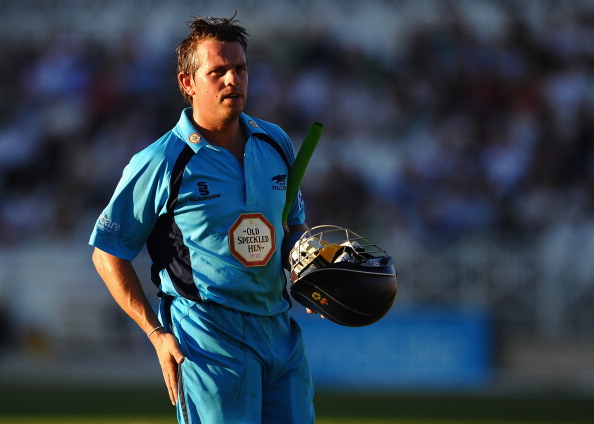 Any suspicions that Derbyshire will be out of place in the top tier were firmly allayed over the past two days, as a stronger looking side acquitted themselves well against Nottinghamshire. Whether we like it or not, they and Warwickshire are the sides to benchmark, and we've done well on this tour.
The senior bowlers were only given short workouts yesterday, suggesting that they and Karl Krikken are quite happy with their rhythm and fitness. The rest of the bowling was largely done by fringe players in Ali Evans and Matt Higginbottom, with support from various spinners. Nottinghamshire amassed a sizeable total, but today it was our turn.
A fine fifty from skipper Wayne Madsen was an early highlight of our innings, with good support from Billy Godleman and Ben Slater. The former will have been disappointed to get out when he was set, but his time will come. Slater has done well on the tour, certainly not seeming out of place in senior company and giving us another batting option once the action starts.
It was great to hear the skipper was back in the middle though. He is a batsman of poise and class, and will be a key component of our first campaign back in the top tier. If he settles in at the top of the order with Godleman, a middle order of Durston, Chanderpaul, Redfern and Whiteley looks full of runs.
The stand out today was Wes Durston (pictured), who reached a sparkling ton from just 73 balls, the second fifty coming from just 24 deliveries. The end was as spectacular as could have been wished for; Wes hitting five successive sixes from the unfortunate Graeme White, reaching his century with the last of them before walking off, retired and undefeated.
He is another key component of the side this year. For all that it is a young squad, Madsen, Durston and Chanderpaul lend both experience and class that the younger players around them can only learn from. That all appear to be in early form bodes well.
Finally, there was an opportunity for both wicket-keepers to stake a claim with the bat. I think whoever is selected will bat at number seven this summer, ahead of David Wainwright and Jon Clare. Poynton gained in confidence throughout last summer, and it soared with the magnificent century at Northampton in partnership with his captain. By the time September arrived, he looked a compact, well-organised player with plenty of shots. Johnson is also a very good player, but he will have to be on top of his game – and stay there – if he is to wrestle the gloves from his good friend and rival.
For me, that is one of the strengths of this Derbyshire side. In (presumably) Palladino and Groenewald at ten and eleven, we can claim to bat all the way down the order and there will be few, if any, comparable batting sides. Add to that a team spirit par excellence, and we could do far better than most are predicting.
One more day and then it will be time for the plane home, to reflect on a successful tour and to advance plans for the start of the stuff that matters. If they are looking for an example to follow, a look at the efforts of Rajasthan in India wouldn't go amiss. Hard work and team spirit took them from the lower level Plate Division to successive Ranji Trophies; a team with no real stars going from zeroes to heroes very, very quickly. While not predicting the same from Derbyshire, opponents will know they've been in a battle against this side, that's for sure.
The cricket couldn't have gone much better.