County Cricket: Something for the weekend
853 //
16 Mar 2013, 12:08 IST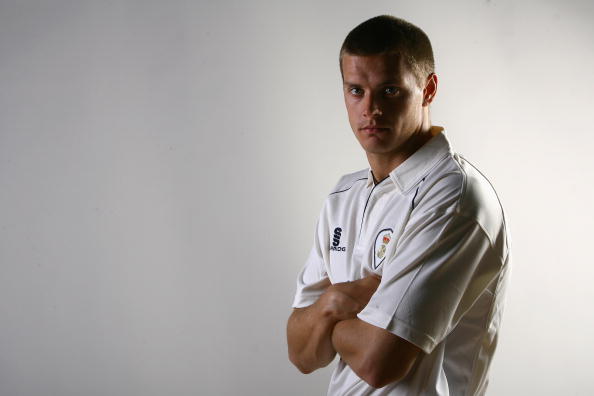 Derbyshire have had a good early workout in Barbados, with Jonathan Clare starring with the ball on day two, after the encouraging batting of Chesney Hughes, Wes Durston and Billy Godleman on the first day.
Tomorrow, it's time for T20 against Warwickshire. It is an early sparring opportunity for the teams that will face each other at Edgbaston in the County Championship opener next month, though little or nothing could or should be read into the result, whatever it is.
As regular readers will know, I'm a long way from convinced of Derbyshire's ability at T20, though I dearly hope that this opinion is revised in the coming summer. We're obviously short of what I would expect to be two overseas batsmen, but the game offers an opportunity to test the respective merits of our numerous spinners. Durston, Hughes, Burgoyne, Wainwright and Knight all offer tight slow bowling options and any or all of them could feature in the coming season's evening thrashes.
I'd love to see us progress from what is a difficult group, but to do so we need to show greater savvy with the bat. We often lose wickets in clusters, going from 30-0 to 38-3 or somesuch very quickly. This is where the presence of Shivnarine Chanderpaul should come in useful, a player with the experience to work the ball around and not panic if an opposition player bowls a tight over.
Over in the Caribbean, I hope to see signs of improvement in that line, favourable portents of the summer that is coming soon.
Catching up on other news, former Derbyshire player Ian Blackwell has announced his retirement, something I wrote was likely a couple of months back. A shoulder injury is a major issue for any cricketer and Blackwell's was described as a 'chronic' problem, something that seemed unlikely to allow his career to continue.
He intends to qualify as a first-class umpire and I am sure that all Derbyshire fans wish him well.
I've been very impressed with the coverage of Derbyshire's pre-season tour in the Derby Evening Telegraph and hope that it is set to continue in the coming season. Derby County's insipid recent form has added credence to the feeling that the cricket side is now the stronger in the city. They fully deserve a good level of coverage as they embark on division one cricket and I am sure that Mark Eklid will look forward to sitting in some different press boxes.
Finally, tonight, I'm delighted to see that a deal has been reached to enable the maintenance of all City Council cricket pitches for the current season, with discussions ongoing with regard to the future. Some may wonder what this has to do with the county side, but the growth and continued success of local club cricket is dependent on the provision of good quality facilities. Just as much as the continued success of the county club requires an annual intake of bright young talent from those local clubs.
In negotiating a favourable deal, the personnel at Cricket Derbyshire have made a very favourable early impression. While players will need to make an increased contribution to hire facilities, it would appear to have been kept within reasonable bounds.
Though perhaps, I suspect, not as reasonable as my own club. Our landlord, a big cricket fan, allows us a five-year lease for a pound a summer.
Have a great weekend. See you tomorrow with news of Derbyshire's match against Warwickshire.
PS – Jacques Rudolph being pursued by Durham, a couple of days after I suggested he, together with Ashwell Prince, Albie Morkel and 'Rusty' Theron, would be in demand for county stints.