Cricket's Closest Contests: South Africa vs India, Johannesburg, 2011
2.44K //
29 Nov 2012, 17:47 IST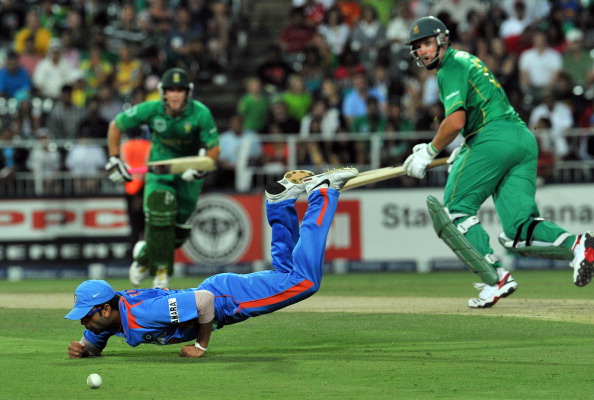 Every once in a while, there comes a cricket match that can annul every bit of our cricketing wisdom. At first, matches like these make us believe that we know its plot, and then a sudden drama unfolds, leaving everyone who thought they predicted the right outcome, bewildered. And therein lies the beauty of cricket; in its unpredictably and its ability to make even the most prudent cricketing pundits look as novices.
One such cricket match took place between India and South Africa at the New Wanderers Stadium in Johannesburg in early 2011, just a month before the 2011 World Cup. It was a match which had some resolute batting, some not-so-resolute batting, a few tactical errors and an act of harakiri by the home side.
As part of Sportskeeda's Cricket's Closest Contests series, let us relive this low-scoring cliffhanger played between India and South Africa in January 2011.
The setting: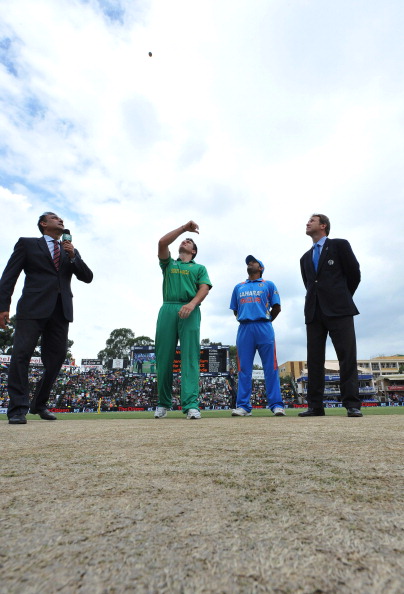 This was the second ODI of the 5-match ODI series played between South Africa and India. The hosts had comprehensively won the first ODI at Durban by 135-runs and looked in good stead to carry on the momentum for the Jo'burg game. India, on the other hand, were looking to get their act together and square the series.
Both teams went unchanged for this game. India's batting looked solid on paper but whether they could deliver  under the overcast seaming conditions was the talking point before the game. South Africa's line-up looked solid but they were missing the services of Jacques Kallis for this series and therefore had a long tail, with Johan Botha batting at number 7.
The Wanderer's wicket had cracks but the decent grass covering meant the pitch stayed dry and was a good one to bat first. MS Dhoni called the right side of the coin and decided to bat first.
India's innings:
The absence of Virender Sehwag for the series meant that Murali Vijay opened the batting along with Sachin Tendulkar. Both openers began cautiously and looked to negotiate the opening bursts by Dale Steyn and Lonwabo Tsotsobe but the plan didn't work as Vijay fell to the latter in an attempt to up the scoring rate. Virat Kohli stayed with Tendulkar for a while but soon both got out in quick succession, reducing India to 67 for 3 in 19 overs. India got bowled out for a meagre 154 in the previous game and wouldn't have wanted the same to happen here.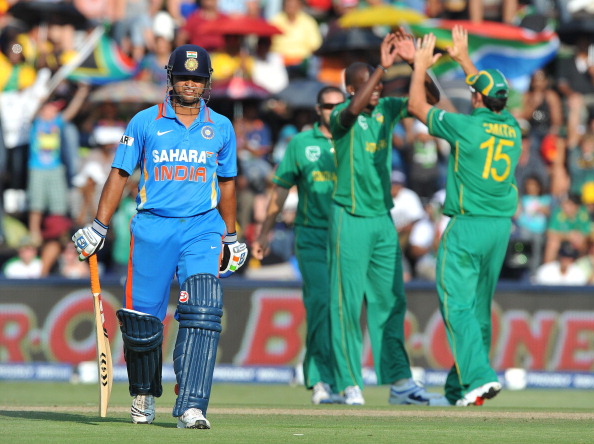 It was down to the pair of Yuvraj Singh and MS Dhoni – who promoted himself ahead of Rohit Sharma – to try and resurrect the Indian innings. Both of them tried to mix caution with aggression in order to take India to a total of some respectability. They didn't take undue risks and swept and paddled to score runs, while Yuvraj often latched on to the rare loose balls and dispatched it to the boundary. Yuvraj reached a half century, while the pair put up an 83-run stand with 13 overs to go. India looked good for around 230-240 but some fine death-over bowling by Lonwabo Tsotsobe – who also bagged his career best figures of 4 for 22 – along with support from Steyn and Morkel meant that India's total was curtailed to just 190.
South Africa's innings: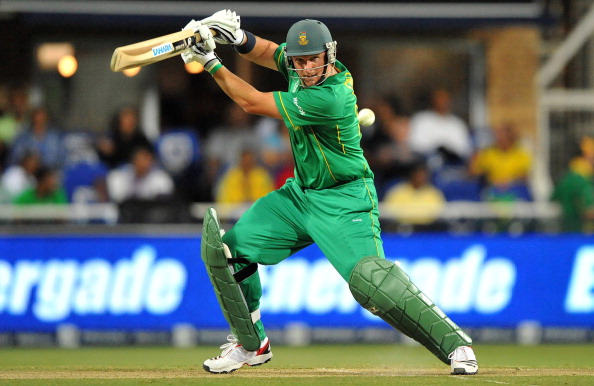 South Africa's batting comprised of names like Graeme Smith, Hashim Amla, AB de Villiers and JP Duminy and therefore, a target of 191 looked an easy one to achieve. But Munaf Patel wasn't in a mood to make it an easy chase for South Africa as he dismissed Amla with a beautiful off-cutter in the second over. Smith, on the other hand, looked assured at the other end and formed a shaky, yet productive, partnership with Collin Ingram.
As Harbhajan Singh trapped Ingram and Ashish Nehra got rid of de Villiers in quick succession, South Africa's chase was put on the back-foot. But Smith put South Africa's chase back on track by scoring a solid half century and formed a couple of crucial partnerships, first with JP Duminy and then with David Miller, to take South Africa to 145 for 4 in 31 overs, with just 46 runs left to win in 19 overs with six wickets in hand.
The Turning Point:
Smith and Miller needed to bat sedately for the rest of the innings for South Africa to cruise to an easy win. The more overs they batted, the more it looked like a contest which was there for South Africa to lose rather than for India to win. In the 32nd over, Smith decided to take the batting power-play in order to up the ante and finish the game quickly. But in the second over of the power-play, Patel jagged one into Smith and he dragged the ball back onto his stumps. Smith, disgruntled, sank to his knee and stayed there for a while before he walked away to the hut.
South Africa had gone into this game with a long tail and Smith's wicket certainly gave India a chance of a back door entry into the match. Zaheer Khan came back for a new spell and dismissed Miller and Botha (who was given out LBW when the only visible contact the ball made was with the bat, and not the pad) in consecutive overs, giving India an opening. At that stage, South Africa needed 28 from 15 overs with three wickets in hand, a game which was still very much in the favour of the home side.
The final few overs:
Although the game was still there for South Africa to win, their long-established history of 'choking' under pressure was certainly making their dressing room and the full-capacity Wanderer's crowd nervous. Parnell and Steyn tried to calm the crowd with a short vigil in the middle, but Steyn committed harakiri in the 39th over and ran himself out, leaving South Africa in a precarious situation where they needed to score 14 runs in 11 overs, with 2 wickets remaining.
Parnell and Morkel brought South Africa ever so close by taking ones and twos. With just 4 runs left to win in 48 balls, Munaf Patel was given the ball. This is how the 42nd over panned out:
42.1 - (Patel to Parnell) Patel bowled it full-length on the off-stump as Parnell tried to drive it to covers, but couldn't connect and edged it to on-side for 1 run.
42.2 - (Patel to Morkel) OUT! Patel pitched this short of good length to Morkel, who went for a high risk square-cut and slashed it straight to Yusuf Pathan's hands at point.
Tsotsobe was the last man in.
3 runs needed.
42.3 - (Patel to Tsotsobe) Patel bowled this full to Tsotsobe, who got behind the ball and defended it for no run.
42.4 - (Patel to Tsotsobe) Patel bowled one short outside off-stump, Tsobsobe managed to edge it to third man for  1 run.
South Africa were just 2 runs away from a win. Dhoni brought the field in to prevent Parnell from taking a single.
42.5  - (Patel to Parnell) Patel pitched it short, just outside the off-stump. Parnell could only block it to point for no run.
42.6 – (Patel to Parnell) Patel bowled another short outside the off-stump, Parnell this time went for the cut and was OUT caught at point by Yuvraj Singh.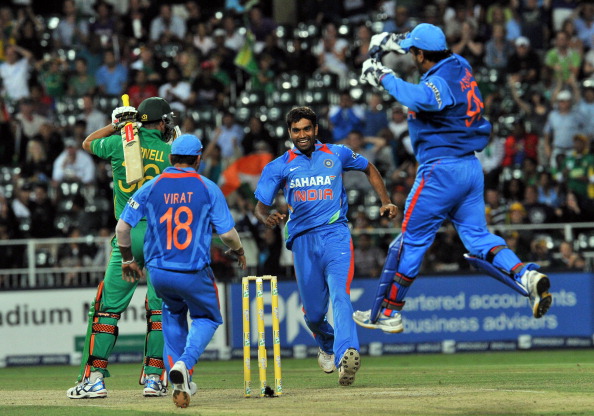 India had won by a slender margin of just 1 run.
Parnell couldn't believe what he had done. The Wanderer's crowd was shell-shocked. South Africa, who were the favorites to win till the 42nd over of their chase had choked, yet again! India, out of nowhere, had snatched a famous victory. Munaf Patel was deservedly declared the man of the match.
This low-scoring humdinger at the Wanderers might not go down as an all-time ODI classic, but it was an intriguing contest which kept the fans engrossed and once again proved that cricket is a game of glorious uncertainties.