Cricky - Book Cricket: A fun iPhone game
2.11K //
15 May 2014, 21:05 IST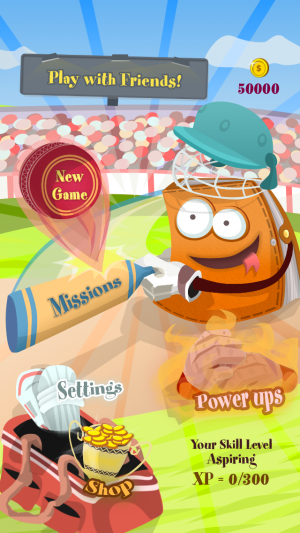 Cricky – Book Cricket is a fun game for all ages. Cricky not only tests your hand-eye co-ordination and concentration skills, but also your strategic gameplay with the use of exciting power ups. It brings childhood classroom nostalgia onto your mobile phones. This sets it apart from the other book cricket games!
Getting bored during classes? Or traveling along in a train? Switch on Cricky and start playing! Cricky is played by flipping the pages of a book and scoring depending on the page number you stop at, with the score corresponding to 1,2,4 and 6. Lose a life if you stop at a page ending with 0 (say page number:150). The book flips with random speed, testing your hand-eye coordination to the fullest.
Cricky has the following features:
Multiplayer Mode:
Challenge your friends to tournaments. Top the leaderboards! Play with other Cricky players as well.
Matches:
Play quick 20, 40, 60 flip matches. As you ascend through the 14 skill levels, the matches get more challenging.
Missions
You can play 42 missions in 7 increasingly difficult Missions Levels.
Power-Ups
7 power ups give you the added control of scoring more runs or defending your lives. Get a life back using 'Shake it Off'. Double your score with 'Double Blast'. Power- ups can also be purchased using in-app purchases.
Shop
If you are falling short of coins, you can purchase the in-game currency with in-app purchases.
Cricky (Free) is available now at the iTunes Store http://bit.ly/CrickyBookCricket