Dhoni refuses to be drawn into captaincy debate
814 //
20 Dec 2012, 00:05 IST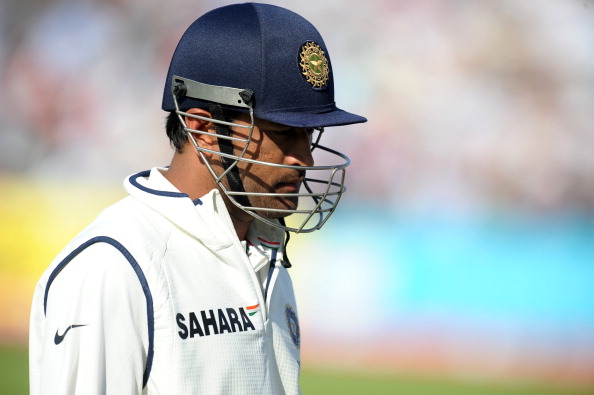 Pune - India captain Mahendra Singh Dhoni Wednesday refused to take questions on the split-captaincy as proposed by some former greats saying he wants to focus on the Twenty20 game against England slated for Thursday.
Dhoni position as the Indian captain is under fire following the team's 1-2 Test series loss against England.
Ahead of the two Twenty20s against England, Dhoni said he wouldn't prefer to comment on the split-captaincy as he has a job at hand.
"Your question on my view about split captaincy is good but let's stick to T20 format as we have a T20 game tomorrow," said Dhoni when a scribe asked him about split-captaincy.
"Before the start of an important series, I don't want to comment on that. Because when it comes to Indian cricket, if it's not going the right way, questions pop up about captaincy, senior players, junior players, the kind of talent we have got, the bench strength we have got. Everything will pop up and if you keep answering, I think we will be short of time," Dhoni added.
Dhoni said he won't look into the past.
"No point looking too much into the past. That I have always said, whether you do well or do badly, it is important to stick to the present and the coming format is very different. Let's stick to it. It's a completely different format, so I don't think there's any point carrying anything from the Test series," he said.
"It's a very different format altogether," the Indian skipper said, presenting a dead bat to anything and everything asked about Tests.
Dhoni, however, drew positives from the Test series loss against England.
"It was disappointing that we did not win the series and also after a long period at home. But in the last Test match (at Nagpur) we did pretty well. The wicket was quite flat. Still there were plenty of positives (from the series).
"Youngsters like Cheteshwar Pujara, who I think is the future for us along with Virat Kohli, did well. You saw the bowlers did well, especially the spinners, when there was not much assistance from the wicket."
Asked if Sachin Tendulkar had taken a call on his future, Dhoni said: "No, nothing at all."
Dhoni said it is always tough to switch quickly from the longest version of the game to the shortest format.
"It's demanding to switch formats as Test cricket is totally different from T20 matches, but as international cricketers we are supposed to stand up to the demands of the game. Maybe one more practice session would have helped but this is the only one we have. So we have to make the most out of it," he said.