Do watch out for Du Plessis
795 //
26 Nov 2012, 14:39 IST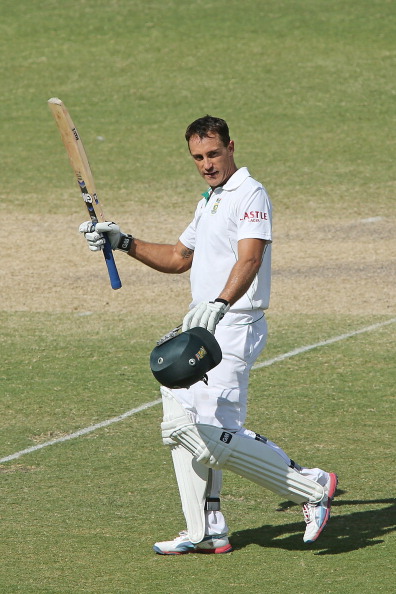 We witnessed a flower which blossoms into a sweet fruit – Francois du Plessis.
Francois du Plessis is a cricketer who should have been exposed to the world a long time ago. Hailing from Pretoria, he started his first class cricket career in the 2003-04 season for the Northerns, he also represented the Titans and signed a contract with Tormorden in the Lancashire league.
After a good run in domestic cricket, following the likes of Collin Ingram and David Miller, Faf Du Plessis got a chance to represent the Republic of South Africa in early 2011 in a home series vs India and he scored a steady fifty on his debut.
The rookie was a member of the South African squad for the 50 Over World Cup and played a part in stabilising the inconsistent South African middle order.
Faf is considered as a modern day cricketers who can play at a quick pace without allowing the run rate to ever cause pressure on the team. Known for his batting style, his ability to score in all parts of the ground, his exceptional drives and the lofts straight down the ground with ease, he has the ability to mould himself to play at any number in the team and his bowling is more than handy.
The immortals of the IPL- Chennai Super Kings picked him in the auctions for two years. However, he was not given much room to perform in his first season. In the latest IPL, he opened the innings in the absence of Mike Hussey and went on to cement his place for the whole season. He aggregated 398 runs with an impressive average. Later on, he went on to play for CSK in the Champions League and was pretty consistent.
This consistency caught the eyes of the SA selectors and he was picked for the challenging Australian tour. Most people thought of him as a limited overs specialist but he proved them wrong. In his debut match that concluded today, he scored 78 in the first innings coming in at tough position when they were on board trailing a mammoth total, he was patient from the start and changed to 'attacking mode' when he was batting with the tail. If that was milk, his knock in the second innings was honey. A marathon knock 110*(376) with AB de Villiers staying till the end ensuring his team does not lose the contest proves his worth.
An energy booster for the team in the field, a safe pair of hands and a flexible body adds much more to his batting. His leg break bowling will be more than useful when he plays in the sub-continent wickets.
Simply put, Faf is a cricketer to look out for.