Don't return as losers: Sports Minister warns South African cricket team
7.91K //
05 Feb 2015, 19:24 IST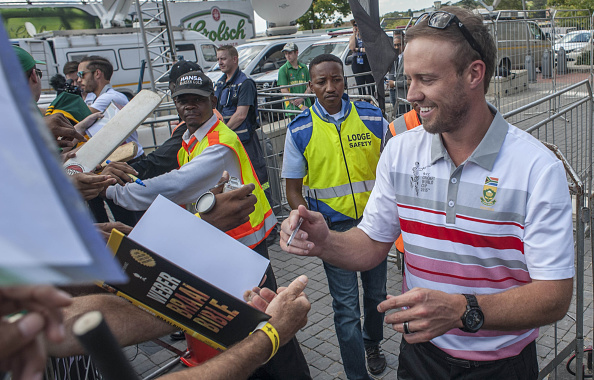 Johannesburg, Feb 5 (IANS) South African Sports Minister Fikile Mbalula has warned its cricket team of failure in the forthcoming World Cup, forbidding them from becoming "a bunch of losers".
The comments came during the team's send-off for Australia on Wednesday. They received a rousing farewell from their fans, but the buoyant mood was dampened by Mbalula's deflating comments.
South Africa, perennial chokers in World Cup, are already under immense pressure to win their maiden title.
"We don't want you in the World Cup to add numbers and just become a bunch of losers," Mbalula was quoted as saying by ESPNcricinfo on Wednesday.
"You are not going to be playing with robots, you are playing with people. You are the special ones. You are the chosen ones. It does not mean you are irreplaceable but all of you are capable of doing the duty for us."
Mbalula rubbed salt in the still unhealed wounds of the team by refreshing the bitter memories of the 1992 Cup, when they lost due to a controversial rain rule, and in 1999 when they contrived to lose from a very strong position.
"Forget about 1992. Forget about what happened in Bangladesh," he said.
"When Allan Donald and Lance Klusener could not get us over the line. To A.B. and your bunch of winners: you are not playing against cows. You are not playing against donkeys. Don't undermine any of them. Go and win it for us."
It's not the first time Mbalula has labelled one of his country's sporting teams a "bunch of losers".
He famously called out South Africa's football team by the same expression after an early elimination from an African tournament last year.