Everybody wants to be Sachin - the disappearance of a bowling generation
898 //
18 Dec 2012, 22:21 IST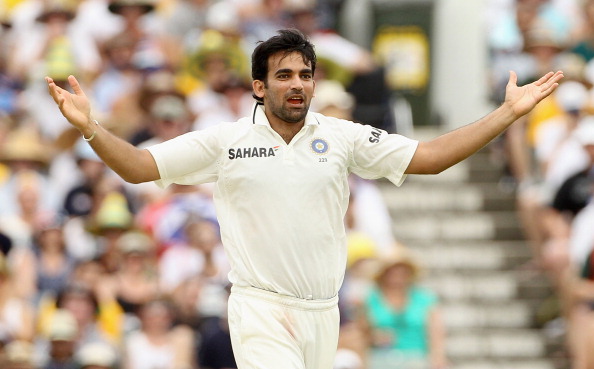 In the 90s if one would have asked an Indian kid about his cricketing aspirations -you would have often heard "I want to become Sachin". The fame and glory that the old school of Sachin, Dravid, Ganguly and Laxman attained in the 90s and 2000s is unprecedented. Rarely would one get to hear that a kid wanted to become a Srinath or Kumble – no discredit to their achievements, it is just the culture of cricket in our nation. Following this, a new school of  batsmen emerged – Sehwag, Yuvraj, Gambhir, Raina, Dhoni and Kohli who have become stalwarts of the game in one form or another.
But one wonders if a bowling superstar emerged in the new school. Sure, one may argue that Harbhajan Singh, Ajit Agarkar and Zaheer Khan did make a name for themselves in the international scene but they also debuted in the late 90s and 2000. Has any bowler really established himself having made his debut in the last ten years?  Many have come – Irfan Pathan, RP Singh, Sreesanth,  VRV Singh, Ishant Sharma, Vinay Kumar, Praveen Kumar, Balaji, Ashok Dinda, Umesh Yadav, Varun Aaron, Murali Karthik, Amit Mishra, Piyush Chawla, Pragyan Ojha, R. Ashwin, Rahul Sharma and not to forget Munaf Patel and Ashish Nehra who seem to have taken  up cricket as a part time profession. But not one name has really cemented his place in the side or has achieved records that can be talked about. While some  are nursing injuries since the time they debuted, some have simply forgotten how to bowl while the rest may have turned into batsmen or are in the process. When one looks at the pipeline of batsmen – one hears about exciting prospects such as  Pujara, Rahane, Tewari and more but the same cannot be said about the bowling department.
Let's accept it – it is 'cool' to be a batsmen in India like how it may be 'cool' to be a bowler in Pakistan – this is true right from gully cricket to the international scene and has passed on from one generation to another in the recent past. Probably this belief has made India miss a generation of bowlers. The reconstruction needs to start from school level with the reinforcement of the fact that a bowler is as important as a batsmen and that it is possible to become Kapil Dev, Anil Kumble, Shane Warne, Wasim Akram, Glenn Mcgrath and many more greats. Someday we will hopefully have a famous 'four' again but this time in the bowling department.