Fast bowling: Elegance in monstrosity
874 //
10 Nov 2012, 09:37 IST
Stuff on my laptop keeps coming and going. There is not a lot of cricketing stuff in it anyway. That seems counter-intuitive to even a cricket freak like me; but then I have never been interested in collecting highlights of the infinite number of IPL matches played over the last half a decade and watching them over and over again for the common BITSian (and quintessentially Indian) habit- Time Pass ! But there is some cricketing stuff that I have saved in a folder that is supremely sacrosanct. It contains India's knockout games in the 2011 world cup, the Ashes 2005 documentary and the crown jewel- Fire in Babylon !
Fire in Babylon, I sometimes think; has been custom-made for a pace bowling freak like me. I would rather watch a fast bowler break bones than see an elegant batsman make a century. It is simply the buzz the mind experiences when the bowler stands at the top of his run-up, ready to charge down 11-12 steps and hurl a fireball at the batsman, not always to take wickets; but to let him know that he is around. Then comes the glare, some words, some comeback from the batsman, the ooh-aah from the crowd and then that moment when every bowler would like a picture of himself- still glaring while beginning to walk back.
I don't know how exactly I fell in love with fast bowling. Ever since I held a ball in my hand, I would run down 15-16 steps and bowl fast. There is this joy that shattered stumps give me, that not even the answer-matching-when-you-solve-a-problem-and-it's-correct routine can present. Ever since I started understanding cricket, back in 1997-98; I have been fascinated by two dark men who seemed taller than my dad, who is 5'11″, run down and annihilate batsmen wherever and whenever their board instructed them to. For those who haven't got it already, I am talking about the great Windian opening combo- Ambrose and Walsh. Fire and Ice. Walsh wears you down, Ambrose tears you apart. Two different approaches, but very similar results. To consider the fact that they were the last torch bearers of that golden Caribbean pace tradition makes me wonder how exciting it would have been back in the 70s and the 80s when West Indies were the kings of cricket. Four fast bowlers playing even on subcontinental tracks, each capable of hitting 95 mph, always aiming for your throat, always having a short leg or leg slip around were the gears in this winning machine. Not just gears, critical gears. They came to epitomize Caribbean aggression. What an era ! That is all we can say now.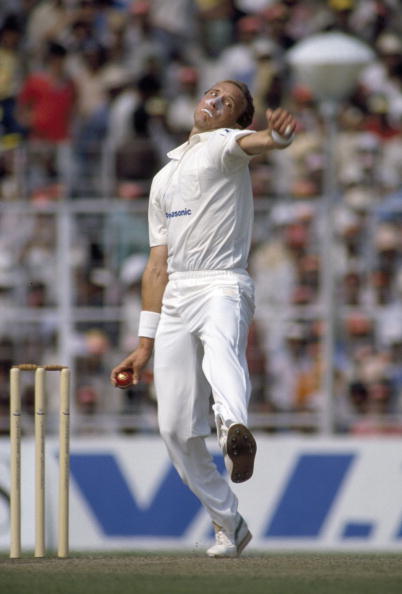 South Africa have always had services of great fast bowlers- before and after apartheid. They had Mike Proctor and Garth Le Roux before and the fiery Allan Donald, Shaun Pollock after. Back when I was a kid, I used to copy Donald's action which to me seemed so pure, so elegant yet so monstrous that the batsmen would already wish he had no face on him. Then comes the ball at him at 145+ clicks and then the face.
Oil in the middle-east might exhaust but Pakistan's supply of raw fast bowlers will not. Being raw is important. Players from the country-side are fast-tracked faster than Usain Bolt into National squads and given the simple instructions that every fast bowler loves- Tez daal ! Dande nikaal ! It is with these instructions that perhaps the greatest fast bowler in the history of the game started plying his magic, not trade.Two piercing eyes and a band of ZnO cream staring down at you with brief words in slightly Birmingham English. He was a terror. South Africa now have good fast bowlers. Did I say good ? Pardon me, Steyn is great. Having taken over from Donald as the aggressor in the Protea ranks, he is a fast bowling purist's dream. Charging run-up, super action and then outswing- all coming with the leather screaming out "150 kph". By the time he retires, he might well be remembered in the same category as the West Indian greats and Lillee-Thommo. Philander is more Pollockesque- the workhorse. Will bowl long spells and work you over. Great asset in any condition.  Conditions will change but bowling fourth stump will always pay.
Wasim Akram was clever. He could do more things with the cricket ball than you could do with kneaded dough. He could swing it in, out, reverse, skid the ball, bowl it short, give a glare, mutter some words and yet remain that friend a batsman would like to hangout with after stumps. A true Champion. I understood the enormity of his presence in the 1999 cricket World Cup where conditions were tailor-made for him. With that beautiful shade of Pakistan green they wore then, he would take 6 steps and bowl at 140+. Six steps ? really ? I thought that was a joke. Yet always I would count the steps and I would end up like this "One, two, three, four, five, six, jump, No way". Couple that with the frustratingly long run up of his wrecker-in-arms partner, Waqar Younis and the batsmen could not adjust at all. One of them literally bowls with a string in his fingers, controlling trajectories at will and the other coming ramrod straight at your stumps or worse- toes! Sheer joy! They will always be my favourite.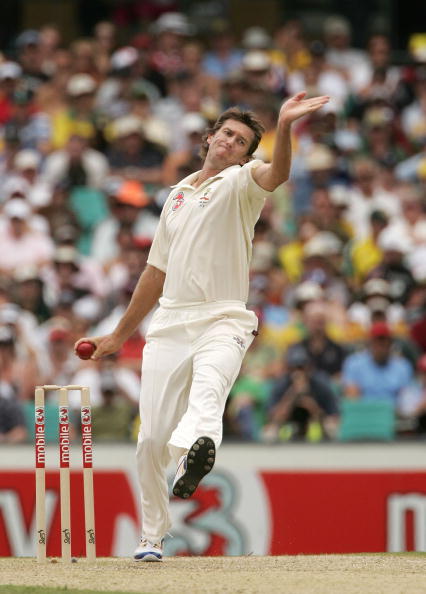 The greatest fast bowler in my opinion (among those I have seen) is Glenn McGrath. Every time he bowls, it is almost certain the ball will follow the same old trajectory of classical pace bowling. Straight, pitch, deviate, snick, first slip. That was a routine for him. Aided by some great catchers of the cricket ball at the other end like Taylor, Mark Waugh, Healy and the outrageously gifted Gilchrist; he would prey upon batsmen with unerring accuracy over after over, spell after spell, session after session. He would test your technique but that is not what he was interested in. He tested your patience. He keeps bowling there, always, sometimes tweaking the field, ushering a slip to short cover or sometimes marching in a short leg. He would make you feel so edgy, you would want to just hit it and get to the other end. And the best part, he would still be smiling while doing this. Not the jackass-like Malinga smile but the wry smile that Clint Eastwood gives in that great trilogy. He would let you know that he is control of things, he knew what he was up to. Try catching the eyes of Atherton or Cullinan whenever you get to see a video of that era and you will know.
I have mentioned these people here because had people half as great as them been around when I was growing up, I would certainly have been a batting fan. But alas! I hate seeing stumps in order. As world cricket enters an era again, where fast bowlers will hold sway in every team; I can safely assume I will hear the clunk of the stump hitting the ground more often than before. And with that, my passion for watching fast bowling will always grow.
By the way, it is my love of fast bowling for which I will alter my schedule (which I otherwise wouldn't) to watch the Aus-SA series. Nothing beats the feeling of watching Peter Siddle run in like a bull with the crowd's voices increasing in intensity until he hurls the ball and after a brief vacuum, five pairs of hands go up in the slips with the ball hurled back into the skies in celebration.
That is the joy of watching people bowl fast ! That joy shows up in the celebration ! That celebration is, trust me; a priceless moment for any team !