Five defining images of Indian cricket
4.42K //
19 Mar 2012, 20:08 IST
Some images are embedded with our best memories. These are the 5 pics from the past decade that show the defining moments for Indian cricket.
1. India vs England – Natwest Series Final, 2002 at Lords.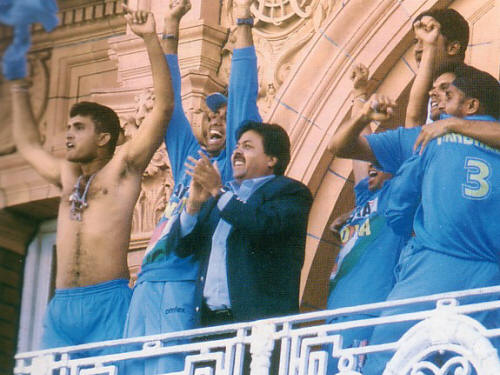 Waving his shirt bare-chested at the home of cricket, Lord's Cricket Ground – it personified Ganguly. He did what he wanted, bared his emotions shamelessly, gave the opposition a taste of their own medicine and believed in his group. One of the iconic images, this will remain in Indian fans' memories forever.
2. India vs Australia – 2nd Test, 2003 at Adelaide Oval.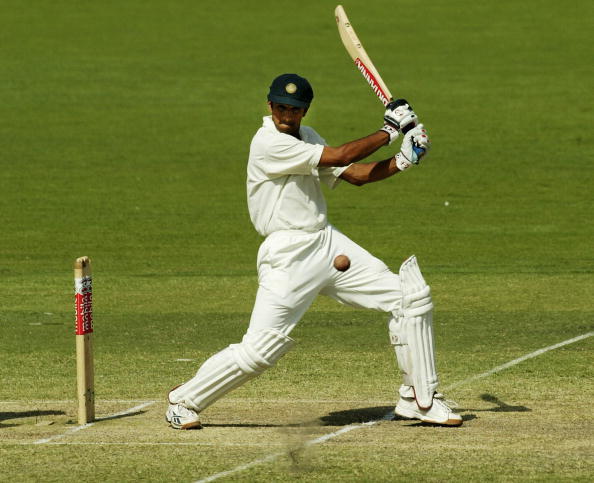 It was a typical Rahul Dravid square drive that brought India a memorable win at Adelaide Oval. A punched square drive, pumping fists in the air and kissing the cap – one of the rare Dravid moments when he was firmly in the limelight. This was a win that put the foundation stone for India's future overseas victories.
3. India vs South Africa – 2nd ODI, 2010 at Gwalior.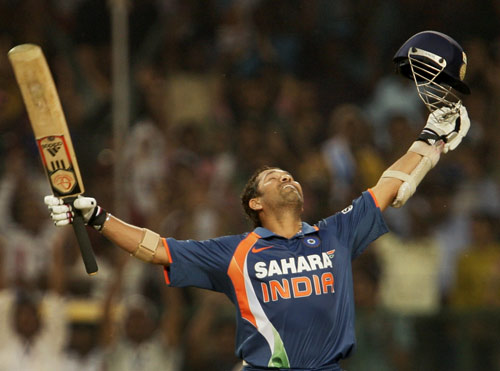 All of Sachin Tendulkar's statistics have been a work of over 22 years. This one colossal record though, put the brilliance in that one single moment. It had always been a painful reminder that the highest individual score in an ODI was that of a Pakistani against India. Sachin Tendulkar wiped off that memory and put this there instead.
4. India vs Australia – 2nd Quarter Final CWC, 2011 at Ahmedabad.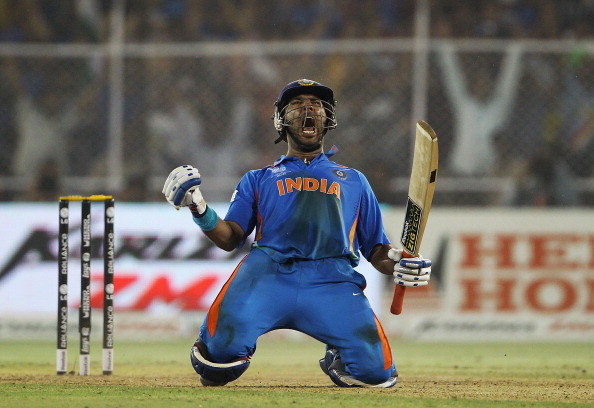 2003 World Cup Final was a nightmare that killed the dreams of 1/6th of the world population at once. In coming years, Ricky Ponting and Australia gained a rivalry with India that was more fierce at times than Pakistan. Yuvraj Singh was a part of that 2003 squad and when Australia were ousted from the World Cup for the first time in 15 years, Yuvraj's emotions were not very different from those of the crowd all over the country.
5. India vs Sri Lanka – Final CWC, 2011 at Mumbai.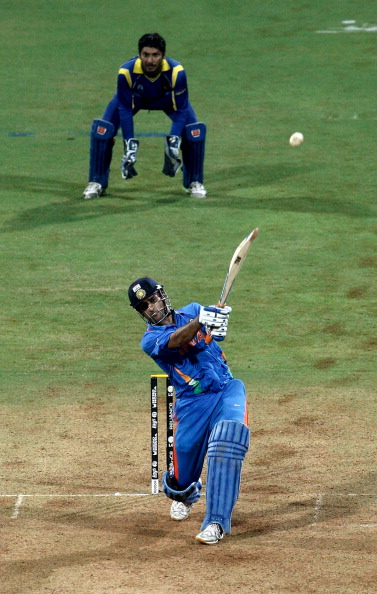 "Dhoni! Finishes off in style! India win the World Cup!" Ravi Shastri's voice always rings in our ears as we play this shot on loop in our minds. There hasn't been a more painful six than Miandad's hit at Sharjah, but there hasn't been a more uplifting six than the one Dhoni clobbered over long on that night.