Haroon Lorgat appointed CEO overriding BCCI objection
1.58K //
21 Jul 2013, 01:49 IST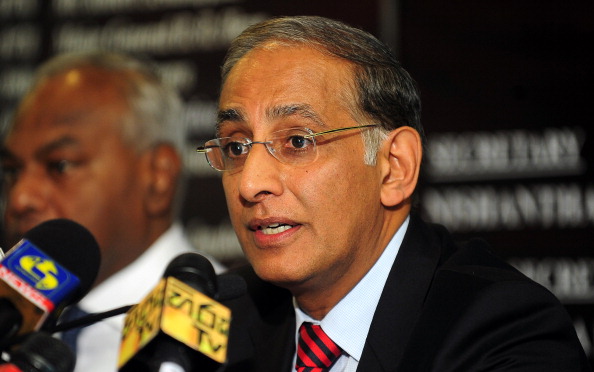 Johannesburg – Haroon Lorgat, the former chief executive of the International Cricket Council (ICC), as expected, has been appointed the new chief executive of Cricket South Africa (CSA), overriding reported objection by the Indian cricket board.
Lorgat replaces the controversial Gerald Majola, who was sacked in October in the wake of the bonus-payments scandal.
"Mr Lorgat's appointment follows a thorough and rigorous process to fill this important position," CSA president Chris Nenzani said announcing the appointment Saturday evening, reported ESPNcricinfo.
"The quality of the candidates was exceptional and I would like to express my appreciation to the sub-committee of the board as well as my colleagues on the board for brining this matter to a highly satisfactory conclusion."
It is not clear who all were in the race, but it was widely speculated that former football chief Bheki Shongwe, Murphy Morobe, who heads Kagiso media and Denver Hendricks, a director at the University of Pretoria, were in the CSA shortlist.
With none of the challengers having the experience of cricket administration, there was little challenge to Lorgat, who was a former CSA treasurer and also convenor of selectors before being appointed as CEO of the ICC for a four-year term.
It was as CEO of the ICC that Lorgat apparently fell foul of the Board of Control for Cricket in India (BCCI), the two clashing over the Future Tours Programme, the DRS and an ICC independent governance review.
When it was speculated in March that Lorgat was their choice to head the CSA, the BCCI dropped hints that it was not very happy with its preference.
Independent director on CSA's board Norman Arendse made no secret of BCCI's concern over Lorgat.
Things were stretched to such a pass that it was rumoured that the BCCI might even pull out of their scheduled tour to South Africa later this year if Lorgat was indeed appointed as the CEO.
Before conducting the interviews, CSA finalised India's tour schedule of two T20s, seven ODIs and three Tests, but the BCCI raised some objections to the itinerary, though nothing was heard officially.
Lorgat relieves the acting CEO Naasei Appiah early next week.