'Sporting wickets'? It's revenge time, mate
772 //
21 Nov 2012, 12:47 IST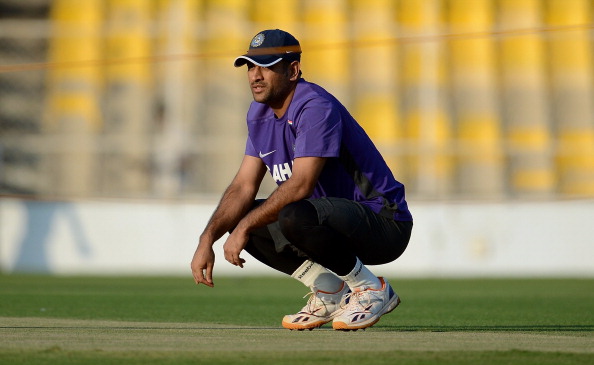 The raging debate going on in cricket circles is about the comment that Dhoni made in the after match press conference demanding wickets that provide turn right from Day 1. Well, you could say that was harsh without looking into the reasons directly. Dhoni has had a tough time captaining India overseas, getting white washed 0-8 in alien conditions. He has faced the flak for quite too long, having answered question on form, fitness, team compositions and what not. He has tried everything in his power and nothing has paid any sort of dividend for the team. The guy is really frustrated and wants to prove a thing or two about playing in "home conditions". It is the only way to redeem his name and pride which was stolen from him last year.
Steve Waugh has commented that Dhoni's actions will have negative impact on cricket, and that India should learn to play out of their comfort zones and win matches. But let me ask this – when did Australia have pitches that assisted spin? Did they play with two spinners in Perth or is it any use having a spinner in that sort of wicket. Has any Australian board ever emphasized on having wickets that were slow? No, they never have and they never will. The main reason for it is that they are known to breed fast bowlers, so it's only logical to have a pitch that assists them in order to gain the home advantage. Every country in general has its own culture, ways, means and its own traditions. Similarly, subcontinent pitches have always been tailor made for spinners and it is no secret that we have bred a long line of spinners right from Bishan Singh Bedi to R.Ashwin. It's our tradition to have pitches that spin, that is our strength and that is our cricketers' bread and butter.
Teams like West Indies, New Zealand and Sri Lanka have their own home advantage which helps them use their players to full effect. No one has ever questioned Sr Lanks as to why there are only pitches that assist spinners. It was mainly because of their premium bowler, Murali's emergence over time that made Sri Lanka go with the home advantage. It's only fair for every home team to have an advantage on their shores, so that they can entertain their audience and can save their face no matter what. I admit it looks bad when you read this, but it actually isn't. We all know deep in our hearts that we have always stuck to our strengths even before this comment from Dhoni was made and that is why we have been successful all these years. So it is important to have traditional pitches in order to be a champion at home. When touring overseas, we need to make sure that we are fully prepared and hope for the best. This is an era where competition has risen to new levels and we have to make sure that we are in the mix by doing what we know best – spinning the opposition out.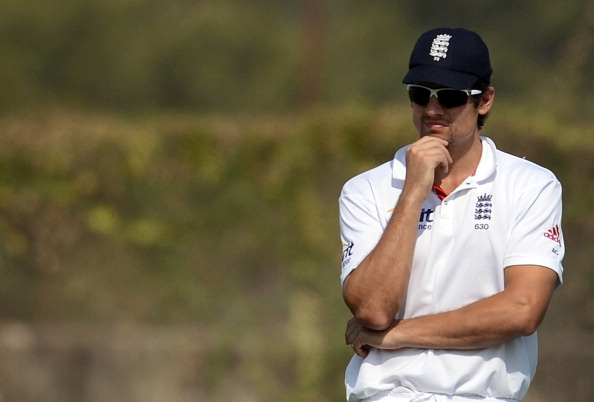 Dhoni did make a mess of situation by openly asking for spinning wickets from the groundsmen. But it is not the first instance in Indian Cricket. Even Sourav Ganguly has time and again insisted on using the home advantage to full effect. If we are going to convert our pitches to suit fast bowling, then what is the need of cricketing nations to play home and away series. I mean, apart from the ground audience there is no home advantage for the home team and they can as well as play in any venue. There is too much politics involved in Indian cricket and that has led Dhoni to the brink of frustration so much that he has openly made a statement on this issue.
India toured England last year and they were met with some hostile fast bowling duly aided by the pitch and conditions. Had it been a flat track or a spinning track, England wouldn't have won the series in the first place, let alone a whitewash over India. It's no secret knowledge, the inability of English batsmen to stay at the crease in spinning conditions, much like we were exposed in their environment. Overseas teams, touring other countries should be wary of the alien conditions. Playing in all type of conditions and pitches makes a player a legend. Players have to be ready to play in any conditions because that shows their quality and proves their mettle.
In my honest opinion, what Dhoni has asked here is not quite illogical. He only wants to prove that his team can also be world beaters at home. India needs these victories at home in order to gather their wits after what happened last year and this will certainly help in the rebuilding process of the team. I firmly believe that Dhoni should get what he has asked for, no matter what the consequence is, because revenge and payback are two strong emotions that one can never avoid and it's better venting it out rather than keeping it to yourself and regretting it for the rest of your career.