ICC announces squads for WCL Championship
696 //
01 Mar 2013, 17:30 IST
Dubai, Mar 1 (IANS)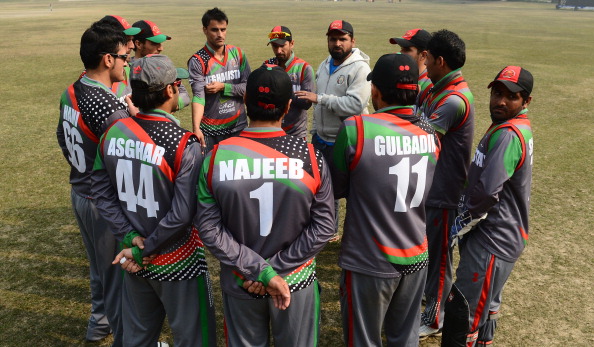 The International Cricket Council (ICC) Friday announced the squads for six of the eight teams to play in the fifth round of the World Cricket League (WCL) Championship which kicks off in the United Arab Emirates (UAE) March 6.
In the first fixture, Afghanistan will face Scotland March 6 and 8 March in a WCL fixture at the Sharjah Cricket Stadium, a match-up that Afghanistan must win to keep its hopes alive for a top-two finish.
Meanwhile, UAE will play host to Ireland for two WCL 50-over matches March 18 and 20. UAE must win this fixture to stay in contention for a top-two finish.
The fifth round of the WCL is pivotal as it could determine the two teams that will qualify directly to the ICC World Cup 2015 to be staged in Australia and New Zealand.
The Pepsi WCL Championship squads:
Afghanistan: Mohammed Nabi (Captain), Nowroz Mangal, Asghar Stanikzai, Mohammad Shehzad, Samiullah Shinwari, Hamid Hassan, Mohibullah Oryakhel, Afsar Zazai, Gulbadin Naib, Amir Hamza Hotak, Shahpoor Zadran, Merwais Ashraf, Rahmat Shah, Aftab Alam.
Scotland: Gordon Drummond (Captain), Richard Berrington, Majid Haq, Iain Wardlaw, Gordon Goudie, Preston Mommsen, Calum MacLeod, Safayaan Sharif, Kyle Coetzer, Robert Taylor, Moneeb Iqbal, Joshua Davey, David Murphy, Matthew Machan.
Kenya: Collins Obuya (Captain), Alex Obanda, Tanmay Mishra, Rakep Patel, Irfan Karim, Duncan Allan, Morris Ouma, Nehemiah Odhiambo, James Ngoche, Hiren Varaiya, Elijah Otieno, Nelson Odhiambo, Shem Obado, Ragheb Aga.
Canada: Rizwan Cheema (Captain), Amarbir Hansra, Ruvindu Gunasekera, Hiral Patel, Nitish Kumar, Junaid Siddiqui, Manninder Aulakh, Henry Osinde, Raza Rehman, Usman Limbada, Damodar Daesrath, Rayyankhan Pathan, Nikhil Dutta, Hamza Tariq.
UAE: Khurram Khan (Captain), Nasir Aziz, Ahmed Raza, Sher Muhammad Abdul Shakoor, Muhammad Azam, Arshad Ali, Rohan Mustafa, Asim Ejaz Malik, Shadeep Nadeeja Silva, Manjula Asanka Guruge, Fayyaz Ahmed, Swapnil Prakash Patil, Shaiman Anwar, Kamran Shazad.
Ireland: William Porterfield (Captain), Alexander Cusack, George Dockrell, Trent Johnston, Edmund Joyce, John Mooney, Timothy Murtagh, Kevin O'Brien, Niall O'Brien, James Shannon, Max Sorensen, Paul Stirling, Andrew White, Gary Wilson.