ICC anti-corruption officer's links with Indian bookie alleged
2.11K //
20 May 2014, 20:27 IST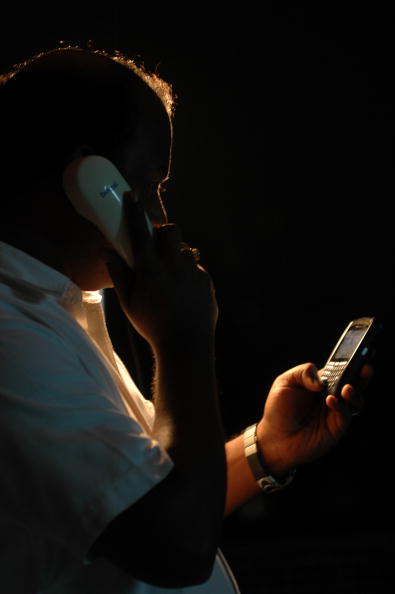 New Delhi – As the International Cricket Council (ICC) reviews the role of its Anti-Corruption and Security Unit (ACSU), a top officer of the unit was reportedly found having links with an Indian bookie during the World Twenty20 in Dhaka in March-April this year.
Dhaka-based TV channel Bangla Tribune Tuesday released audio recording of a purported conversation between Dharamveer Singh Yadav, ICC ACSU's regional officer from India, and alleged bookie Atanu Dutta during the India-Pakistan encounter in World Twenty20 March 21.
The channel said Dutta was arrested by police officials in Dhaka but was later released after Yadav allegedly told the officials that he was his informer.
"Based on audio surveillance records, Atanu was arrested in April, following which he provided key information surrounding cricket match-fixing," the channel said.
When contacted by IANS, Yadav refused to comment on the issue and asked that one should get in touch with ICC in this regard.
"I cannot comment on the issue. Please get in touch with the ICC," Yadav told IANS.
The following is the transcript of the purported conversation between Yadav and Dutta:
Dharamveer Singh Yadav: Hello, speak.
Atanu Dutta: Sir, please make me ?[inaudible] this tournament.
Yadav: Listen, I had told you earlier that you need to be careful this time because I told them that you were gone.
Atanu: You could have informed me earlier; then I would have gone away.
Yadav: No, I did tell you earlier. It will not be safe for you to stay here.
Atanu: No, nothing happened today. That person sat behind me. I had spotted him early on. After that, I did nothing suspicious.
Yadav: Where are you now?
Atanu: I am still where I was.
Yadav: There is only one way to save yourself from them. Stay in the crowd and they will not notice you. They have not captured you yet?
Atanu: No, no.
Yadav: Nothing like that had happened?
Atanu: No, no. I am still sitting here. Now I am going out.
Yadav: Yes, get out now; and do not sit in the corner. If you sit in the corner, you will be spotted. You have to sit among the public, near the top.
Atanu: I was sitting at the top.
Yadav: Yes, Atanu. There is always trouble if you do not do that. Last time I faced some problems because of this. And now you have been spotted. So I am saying you should go away.
Atanu: Yes, I have to do this.
Yadav: There is big trouble when you are spotted.
Atanu: Listen, sir. I am going away from here, only after tomorrow's one. Since there is trouble here, I better return to India. I will go by bus.
Yadav: That will be best for you. It is a huge problem now that you have been spotted.
Atanu: I am exiting the ground right now (inaudible)? Nothing happened today. I am stopping the work. Please sir, only help me get out. Nothing has happened to me. I can exit with you.
Yadav: Are you not being allowed to leave?
Atanu: No, no. I was speaking for safety. If I manage to get out of here, I would return to India within a day or two. Nothing happened today.
Yadav: Then get out. Who is going to challenge you? Or is someone from them sitting behind you?
Atanu: No, no. There is no one there.
Yadav: Then leave. Keep calm and exit the place.