Interview with CM Gautam - The double ton machine
4.57K //
31 Dec 2012, 16:16 IST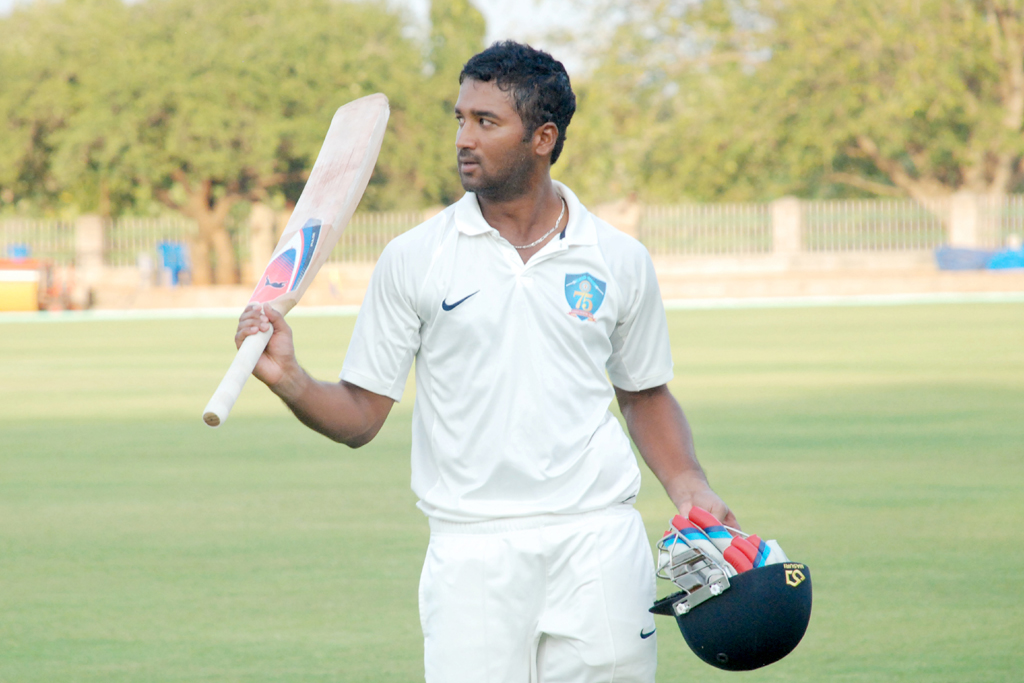 After his intriguing unbeaten 264 against Maharastra in Pune, Karnataka's CM Gautam became the highest run getter in Ranji Trophy season this year. He has been in astounding form and has re-written a few records too. He has scored double centuries on two occasions this year. In his previous match against Vidarbha, he made 257. His is the third highest score by a Karnataka batsman in Ranji Trophy.
His 264 also makes him the second highest run getter among wicket keeper batsmen in the Ranji Trophy history. Saurastra's Sagar Jogiyani's 283 against Gujarat is the highest.
In a free-wheeling conversation, Gautam talks about his fantastic knock and how he managed to over-come a poor season in 2011-12 season.
Excerpts:
Incredible knock today. What's your first reaction to the big score?
Tiring. (He laughs) It was extremely tiring to stay out there and bat that long but the happiness after scoring a double century sort of takes away the tiredness. It's good to get a double hundred.
You must have done something very different with your training this year to get a double century twice…
It feels like a dream to get a double century twice. Actually I had a tough season last year. I was quite disturbed with the way I performed last season, so I took some time off and sat back and assessed my game and where I could bring about changes. The last six months I worked a lot on my technique. I could cut down on my strokes. I have worked a lot on my fitness and batting. I have learnt to take one ball at a time and not think too much about anything else.
You have managed to do exceptionally well on different wickets. Your century knock against Tamil Nadu also was gutsy, especially in their home ground against really good bowlers.
Yes, I actually hold that knock dearer. That's definitely a memorable innings. Though double centuries are special, I hold that above these two double centuries. It's not about getting used to different wickets as such. I was earlier playing at No.7, now I have been moved up to No.4 and that's really worked well for me. Earlier, I used to play with the tail-enders and it gave me very little time to settle down. Now at No.4, there is more scope for scoring big runs.
It's not easy being a wicket-keeper batsman. You need that more stamina to last that long on the crease and come back to keep wickets…
Keeping is my ultimate job. I can't really say that it's difficult to keep wickets after batting for long. Like I said, I have worked a lot on my fitness this season. And this season, I have successfully kept and have been doing well. It's been really good.
What was the plan going into this match? You guys got off to a disastrous start and your innings was very crucial…
Yes. We were 18/2 when I came out to bat. The ball was seaming quite a bit and it would take at least about one or two hours to ease the wicket out. I took 25 balls to score my first run, you know.
And having a good support from a fabulous stroke maker in Stuart (Binny), things went our way. The plan was to stick around for long and build pressure on them and get runs.
This is a very crucial game for you guys. What's the strategy against Maharastra?
The strategy was to get big runs which we have and now we need to take 19 wickets in two days. We are hopeful of doing it and earning 7 points.