Interview with Sourav Ganguly: "Sachin should keep playing till he wants"
1.30K //
26 Nov 2012, 15:10 IST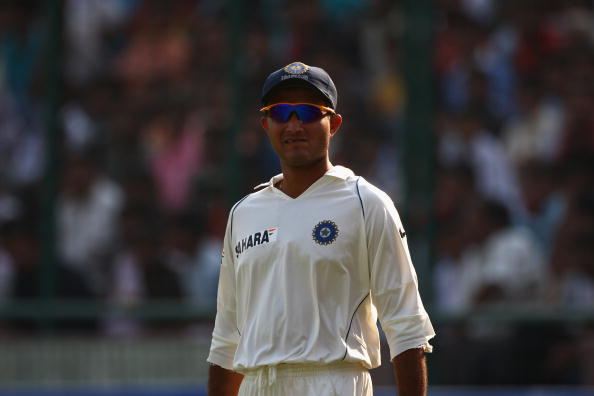 Sourav Ganguly, affectionately called "Dada" by his fans, is one of the greatest-ever cricket captains, not only in Indian cricket, but in the world as well. He may have retired from professional cricket but he's back in a new role – as a commentator. In an exclusive interview with Sportskeeda correspondent Taruka Srivastav, Ganguly spoke about his post-retirement life and the current state of Indian cricket.
How do you like your role as a commentator?
I am certainly enjoying it at the moment.
There have been a plethora of young cricketers that have come up in the country lately. Which player has impressed you the most?
Cheteshwar Pujara. We saw how he played amazingly patient knocks in both Tests and he's definitely a good future prospect.
The Indian team is, without a doubt, incredibly talented, but it still fails to deliver sometimes. What do you think is the reason behind the team's occasional failure to live up to its potential?
At home, the Indian team is a great side but when it comes to playing abroad, the players have quite a bit of improvement to do. India has always been a good one-day side but it's important for them to do well in Test matches too – that's where I feel the current team is lacking a bit.
Your take on speculations about Sachin's retirement?
Sachin has practically given all his life to the game and so this is a decision which should be left solely to him. He should keep playing till he wants.
What has been your favourite format of the game?
Definitely Test cricket.
Fans still love you immensely, as we saw today when the whole stadium resonated with chants of "DADA!". Any plans of making a comeback?
The fans have always been phenomenal, but I have no plans of making a comeback. All good things have to come to an end, and my playing career has definitely come to an end.
Any plans of taking up coaching?
I have been around cricket for many years now and I would love to pass on the knowledge I have gained through experience. So yeah, maybe that's something I can consider doing in the future.
Any message to the Indian team?
Good luck and win it boys!