Inzamam-ul-Haq - the Big Funny man of Cricket!
10.61K //
26 Mar 2012, 20:39 IST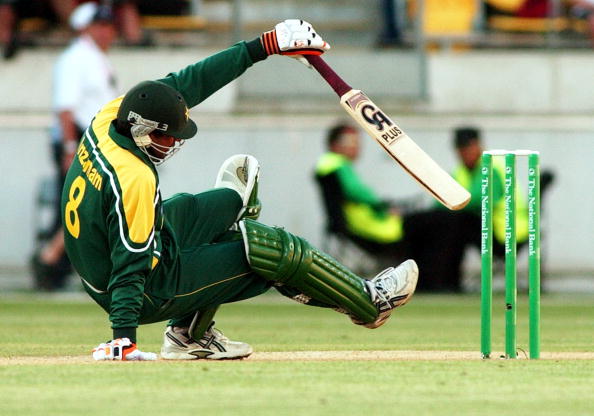 Inzamam-ul-Haq of Pakistan was one of the finest batsman in the history of cricket. His lazy elegence coupled with ferocious strength made him one of the most dangerous batsmen during his time. He could play shots all around the wicket and handled pace and spin with equal ease.
Though his batting was often a treat to the eye, his running between the wickets always provided for hilarious entertainment. The big man was always a source of fun, whether he was batting or even getting dismissed.
Here's a few of the Inzamam moments that will leave you in splits!
Inzamam Obstructing the field v India in Asia Cup
David Hussey got away but Inzi didn't! Here's how Inzamam got himself out against India while obstructing the field. In his defense, at least he played it with a straight bat!
Inzamam ul Haq runs out Youhana – India vs Pakistan at Sharjah 2000
Inzy not only was dangerous to the opposition bowlers, also to his team mates. Here both batsmen ran to the same end and Inzy gets the better of Yousuf!
Inzamam controversial runout Pak vs Eng 2005, 2nd test Faislabad
Run out as Harmison threw the ball back at him. Inzy stood his ground but the 3rd Umpire said…He didn't!
Inzamam ul Haq – Another unusual dismissal
They say never take your eyes off the ball, but Inzy did. See what happened!
Inzamam ul Haq hit wicket
Monty made Inzy go full monty and fall on his stumps!
Inzamam-ul-Haq speaking English
He had many funny moments on the field but nothing beats his spoken English skills! Hear it for yourself here.