Is dropping Sehwag a curse or blessing for the team?
707 //
07 Mar 2013, 22:25 IST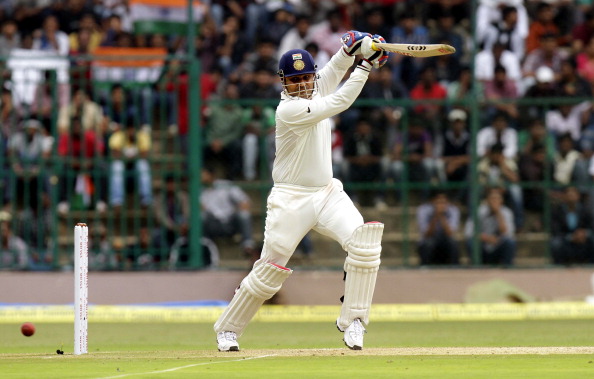 Virender Sehwag has been dropped from the team for the remaining two matches of the series against Aussies. Well this decision was coming, seeing his form in the recent past where he has done nothing except for scoring a century against England in the very first Test match. His bat has failed to do talking since and there has hardly been an opening partnership for the team which has been a major cause for our dismal performance in Tests in the recent past.
But we should not forget the potentiality he brings to the team. He transmits fear in the opposition camp as long as he is on the field. He carries a tremendous temperament and can fire at any time. So the question here is, was the board too quick in taking the decision? Was the decision taken at a wrong time? Yes, we are 2-0 up in the series, but we should not forget who our opponents are. It's the mighty Aussies who can bounce back at any time and even now can square the series.
The Aussie team which is filled with seam bowlers will always enjoy bowling on the Mohali wicket. And in these conditions. India will take the field with its two new and inexperienced openers in Vijay and Dhawan. Yes, this can even prove to be a blessing for the team because if Dhawan and Vijay fire, India will get a new opening pair that can very well perform even in overseas condition because the conditions in Mohali aren't typical subcontinent conditions.
But what if they fail to fire? India doesn't have any other opening combination in reserve. We will be forced to go in with the same pair in Delhi as well. And if the opening combination fails in Mohali and Delhi, it will add extra pressure onto the team.
In Sehwag's absence, Clarke will feel a bit relaxed and can easily make a game plan for Dhawan and Vijay, who on the other hand will be under too much pressure to prove their worth and cement their place in  the team.
According to me, BCCI was too quick in making a decision on Sehwag. He, like many other players, should have been given a bit more time to prove himself. Now only time will tell whether this decision will prove to be a blessing or a curse for the team.