Ishant Sharma: Are Selectors Justified in Persevering With Him
902 //
23 Nov 2012, 12:12 IST
Our greatest weakness lies in giving up. The most certain way to succeed is always to try just one more time. – Thomas Alva Edison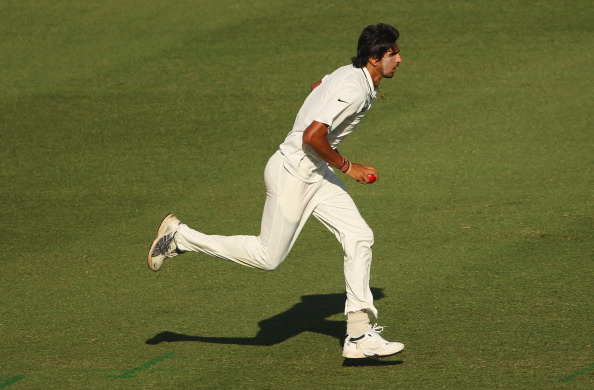 With Umesh Yadav set to miss the second Test against England, the Indian fans would desperately hope that in this 'one more test' Ishant Sharma would finally come good and live up to his billing of being one of the most promising fast bowlers in India. Ishant, the tall lanky fast bowler, has been through the full cycle of the journey of an international fast bowler.
His superb spell to Ricky Ponting in the second innings at Perth in the  2007-08 is the stuff of folklore. He continued to have an excellent debut year with strong performances against South Africa, Sri Lanka and Australia. But sadly for India, Ishant hasn't been able to live up to those expectations in the next four years. By this time, his fans have chastened, and most seem to have resigned to the fact that Ishant Sharma would be yet another talented fast bowler from India who did not do justice to his potential.
However, I still believe that Ishant still remains one of the guys who will lead India's pace attack in the years to come due to the following reasons:
His Work Ethic: Almost all the players and support staff who have worked with Ishant have maintained that this boy from Delhi is extremely hard working and is keen on improving at all times- be it Eric Simons to Zaheer Khan to Dhoni. For fast bowlers from India, who are going to play a lion's share of international cricket on slow lifeless tracks, it is imperative that they are willing to toil and persevere that much longer to get fruit for their hard work. And this guy is ready to do that.
A case in point is the last Test he played for India in January this year at Adelaide. The track was docile. India had already lost the series. He had bowled a probing line on the first day of that tTst which got him quite a few nicks, numerous beats and a few LBW shouts. Yet he had nothing to show in the wickets tally. But that did not dither him from trying equally hard in the last session of the day. He did produce the edge, but there was no slip fielder to grab the opportunity. It is this attitude of never giving up that was praised by both Ricky Ponting and Michael Hussey, and the latter went on to add that he has actually improved as a bowler, although in that particular series, he did not have the numbers to show for it.
His bowling action: Ishant is quite a tall player by Indian standards, standing at 1.92 metres. This, coupled with his high arm action, ensures that his point of release of his deliveries would be much higher than other Indian seamers. This, in turn will always give the Indian side more variety in its bowling arsenal.
His Pace: Ishant is one of the few Indian bowlers who can consistently clock more than 140 kmph on the speedometer. In fact, in his last tour Down Under, he did bowl spells in excess of 150 kmph, a fact that did not go unnoticed to even Michael Hussey. While we do know that pace alone does not guarantee success, we have also witnessed several instances when the lack of pace has rendered useful swing bowlers ineffective on docile surfaces. India needs bowlers like Umesh and Ishant, who can make the ball deviate of the surface at fairly lively pace, should they harbour dreams of doing well on foreign shores in the years to come.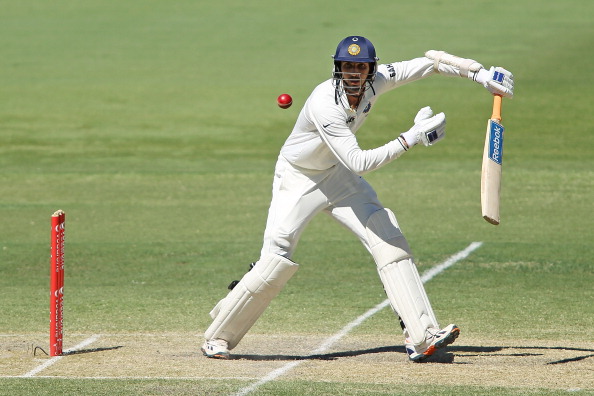 Intent with the bat: While a bowler will always be picked in the squad to pick up wickets, international cricketing environment also demands him to show some prowess with the bat as well. While Ishant may not boast of a batting talent like R. Ashwin, he certainly knows how to hang in there and give company to the more established batsman at the other end. Most importantly, he does not throw away his wicket, it has to be earned.
Ground Realities of India's Fast Bowling Options: India, as a country, does not produce fast bowlers in scores. We have all witnessed how Munaf Patel metamorphosed from a fast hostile bowler to someone bowling line and length at military medium speed. Similarly, Varun Aaron has broken down even before he can give wings to his dream of playing a Test for India.
At least Ishant still runs in hard and bowls reasonably quick with a high arm action. According to most experts, including Courtney Walsh, Ishant has to bowl a touch fuller. That will make the difference between the misses and the edges. While it is easier said than done, one feels that it is certainly doable. Especially when Ishant already possesses an excellent work ethic. And happens to be just 24 years old.
We have witnessed how the Peter Siddles and Jimmy Andersons of the world had scripted a wonderful resurrection to their once faltering career. Let's hope our Ishant scripts an even more illustrious turnaround.