Jesse Ryder - A troublesome career
1.34K //
29 Mar 2013, 14:29 IST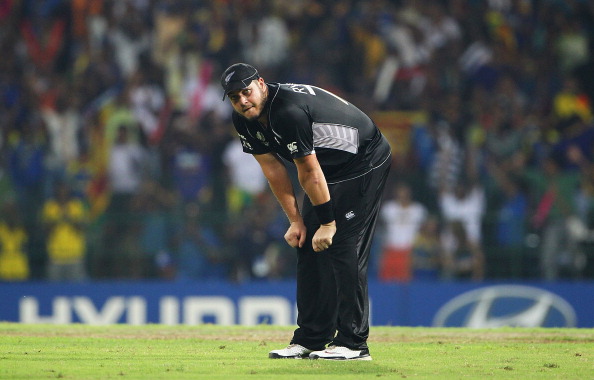 Jesse Ryder, who has played in 18 Tests and 39 ODIs for New Zealand, has always come across as the bad boy of New Zealand cricket. His sporting career is filled with talent and trouble in equal proportion. Ryder arrived at the international scene during his country's home series against England in 2008. Ever since then, he has been behind a problem or two. May be he isn't as romantic with the Lady Luck as one wanted to be.
The then National selector Richard Hadlee saw him as potential that could give his team an explosive start alongside Brendon McCullum and gave Ryder his first national call up. But former New Zealand wicket-keeper Adam Parore lashed out at Hadlee's selection by saying that Ryder was too fat to play international cricket.
"For a start, the way Ryder presents himself is a bad sign. He's too fat. He's in no fit state to play for New Zealand and if I was still in the national side, I wouldn't want him in my dressing room."
He added that Ryder's alcohol problem should be put to an end before he picks up his national duty.
"Then you consider Ryder's off-field track record, his problems with discipline and alcohol. He says they're in the past and good luck to him, but I wouldn't have him there until he'd tidied his act up physically for a start.One way of judging whether a player is fit for international cricket is simply by looking at him. You can usually get a good gauge whether they will be up to the job of spending a hot day in the field without falling apart in the final session. On that score, Ryder simply doesn't cut it."
Though he was heavily criticized for his physique, Ryder got better of them by scoring a match winning 79 in only his second one day international in his maiden series. As New Zealand beat England 3-1 (5) in that series, people saw Ryder and McCullum as a formidable opening pair. But Ryder failed to live up to the expectations. While celebrating the series victory, Ryder cut his hand when he tried to gain entry to a toilet in a Christchurch bar, an injury that required surgery. Ryder had been reported to have behaved rudely to staff at Christchurch Hospital when he was being treated for the hand injury. It was also revealed that Ryder had been drinking up until 1.30 AM before the 5th ODI.
In early 2009, when West Indies toured New Zealand, Ryder's boozing problem saw him axed from national duty. As Ryder indulged in a late night drinking session, he missed the team meeting next morning and wasn't able to train in the afternoon. As a result of that, he was dropped from the squad for the fourth ODI and Mathew Sinclair was called as a replacement.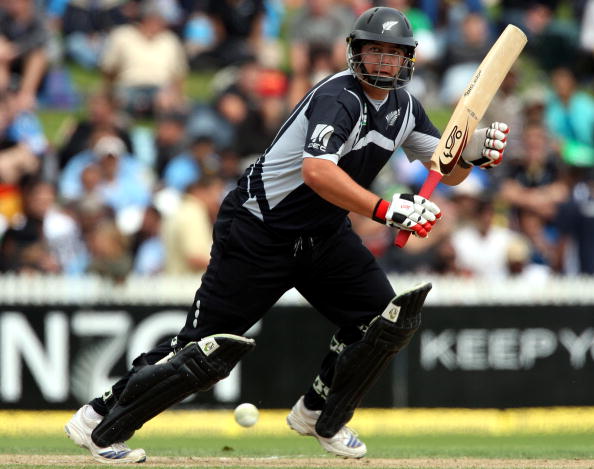 Despite this incident, Ryder was picked for the country's home series against India later that year. New Zealand Cricket CEO Justin Vaughan justified his selection by saying that Ryder had agreed to stop his drinking habits and go cold turkey. Ryder justified his selection by scoring heavily in that series. He was New Zealand's best batsman in the five ODIs, scoring 225 runs at an average of 56.25 with a century and 63 (to go with his 3-29 in bowling) in the last ODI, which fetched him a "Man of the Match" for his all-rounder performance. In the Test series that followed, Ryder went on to make his maiden double ton (201) at Napier and was involved in a huge partnership of 271 with Ross Taylor – a record 4th wicket partnership for New Zealand in Test cricket. He followed up with another century to become the first cricketer since Nathan Astle to score two consecutive Test centuries.
He didn't play many games in 2009-10 season until he was called up for the squad that toured India. In the Test series, during the Indian first innings, Ryder took the key wicket of Indian opener Gautam Gambhir. Ryder's return went well as he scored his third Test century and his first outside New Zealand. This came amidst the fact that New Zealand was chasing a mammoth Indian first innings total of 429. He was engaged in a 194 run partnership with debutant Kane Williamson, who finished the day on 87*. Ryder was given out lbw on the third ball of the final over of the third day; he scored 103.
During the 2009 ICC Champions Trophy in South Africa, Jesse Ryder – after being dismissed for 74 against Sri Lanka – whacked a chair with his bat and was fined 15 per cent of his match fee for "abuse of cricket equipment or clothing, ground equipment or fixtures and fittings". Speaking about his innings, Daniel Vettori said, "I just think he let out some frustration and it worked for us."
In March 2012, Ryder announced that he would take an indefinite break from international cricket in lieu of injury concerns and a prolonged history of disciplinary issues. Seeing his good form in domestic circuit, the selector asked him if he was available for selection in December and he rejected and said he still needed more time. He said, " I am still trying to be happy again and find a love for the game again and stay on that sort of path."
With this Christchurch Bar incident last Wednesday, his career is turning to be more and more troublesome than he wanted to.