Just another walkover for Pakistan ??
716 //
23 Mar 2011, 09:44 IST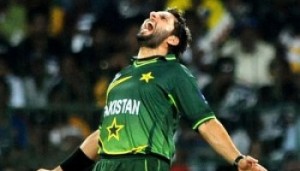 The first of the Quarter-Finals is to played between the West Indies and Pakistan at Dhaka. The two teams have had contrasting campaigns in this World Cup. One has beaten every nation but New Zealand, while the other managed to qualify on the back of better net run-rate.
West Indies
The team from North America has had persistent issues of various kinds. Batting collapse being one of the prime concerns. Twice in a row, they have choked from good positions where they should have finished the game. Ramnaresh Sarwan and Shivnaire Chanderpaul need to play important roles to avoid this. Both these batsmen have good experience to carry the innings forward. Yet, both have failed to clicked and instead have batted extremely slowly. This further has put more pressure on other batsmen of the team and must be avoided. Also, main spinner Suliemann Benn looked absolutely ordinary against the Indians and needs to bowl a better length.
On the positive side,the addition of Devendra Bishoo and Andre Russell has certainly helped the team. The youngsters are talented and seem to have the write temperament to perform. Rusell's batting was certainly very impressive against the English, though he is more than handy with the ball as well. Ravi Rampaul's fine performance in the last league stage game, gives them options to play with. Another crucial factor is the return to fitness of Kemar Roach and Chris Gayle. Both of them are absolutely key to WI. Another thing that will be in their favour is that they have played in Bangladesh once, when they performed really well. So, they might be better prepared for the conditions. But, to compete with the Pakistanis, their batting must click. A Gayle-storm will just do fine.
Pakistan
The subcontinent team plays only in two gears – destroy or self-destruct. They are capable of blasting away any team on their day, like they did to defending champions Australia. Batting wise, they will depend a lot on Asad Shafiq, Umar Akmal and Misbah Ul-Haq, due to the bad form of others. Mohammed Hafeez and Younis Khan in particular, need to get their right. Abdul Razzaq provides good finishing option at the bottom. He should probably bat above Shahid Afridi, who in spite of having played 299 ODIs just doesn't seem to have enough maturity. Kamran Akmal's wicket keeping skills seemed to have improved in the last game which should hopefully continue. Fielding wise, they are average with a few flashes of brilliance between some ordinary efforts.
There is no doubt that Pakistan's strength is their bowling, like it has been over the years. Umar Gul and Shahid Afridi have already made a mark in the tournament with 30 wickets between them. Wahab Riaz, who is more likely to than Shoaib Akhtar, is quick and effective. I still believe, Saeed Ajmal should be preferred over Abdur Rehman , even if another offie in Hafezz is playing. Not much to worry on the bowling front, since slow wickets in Dhaka will anyways be low scoring.
Prediction: This could just be the most one sided Quarter-Final with Pakistan ruling the roost. Unless someone from WI have the day of their career, it could be all one way traffic.