Kapil Dev praises MS Dhoni for captaincy against Pakistan
6.67K //
16 Feb 2015, 12:45 IST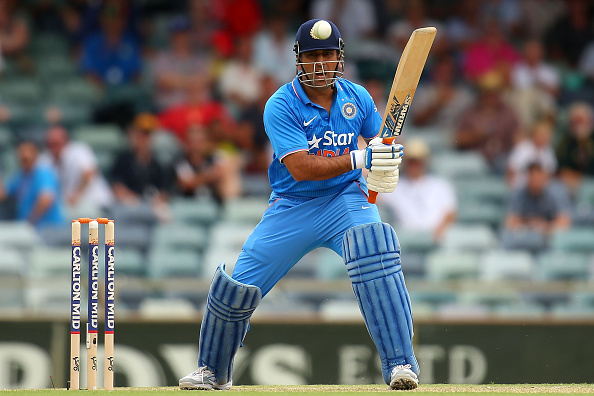 India's 1983 World Cup-winning captain Kapil Dev has attributed Pakistan's loss to arch-rivals India yesterday to a lack of maturity. The Men in Blue inflicted a 76-run loss on Sunday, thereby maintaining their unbeaten record against Pakistan at the blockbuster event.
"This Pakistan team lacks maturity but we seem to have that going for us. Especially, the captain," Kapil told PTI after India's win.
The 56-year-old was all praise for the manner in which MS Dhoni went about his captaincy, adding that the 33-year-old was bang on with his field placings.
"Dhoni played his role of skipper really well. His field placements for attacking bowlers like (Mohammed) Shami and (Ravichandran) Ashwin were spot on. He seems to use his experience really well and it worked brilliant for India today," the former all-rounder said.
"India outplayed Pakistan in all departments today. Their great batting display was followed by a tight team bowling performance. Virat, from whom we now expect big innings every time he goes to bat, played well," he added.
India can still improve their bowling: Gavaskar
Former India captain Sunil Gavaskar also praised the team's performance, reserving special praise for the fielding unit.
"India has a very good fielding unit when they are not trying to be flamboyant, when they are not trying to just throw at stumps for no rhythm and reasons. So that's an area where they have to look into because it can upset the bowler as at the end of the day it reflects on bowlers' figures. Otherwise, India has a good fielding side," he said.
However, he said that there was still scope for improvement, especially as far as the bowling is concerned.
"But India again has to look at their bowling. While they have done well, there are areas where they need to tighten up a little bit and if they can do that they will be able to restrict the opposition. But overall it was a satisfying performance today. They were superior to Pakistan in every aspect of the game," he added.