Limited overs cricket has led to results in Tests: Contractor
647 //
04 Dec 2012, 23:34 IST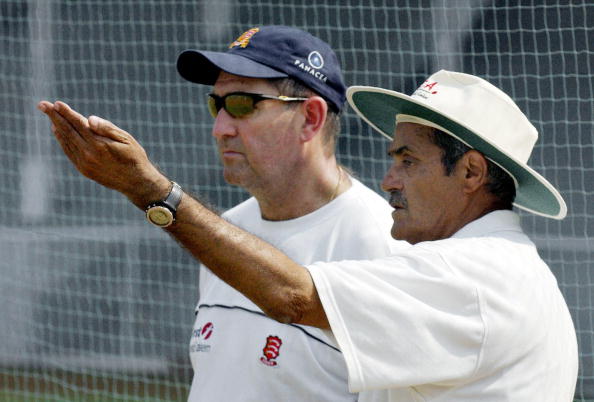 Kolkata - Describing limited overs cricket as mere entertainment, former India skipper Nari Contractor Tuesday said the shorter formats of the game have led to more results in Test matches.
"It's (limited overs format) entertainment. As a matter of fact, 50-over cricket and T20 cricket is the cause why today we are getting so many results in Test matches. In test matches, batsmen are now playing shots which they play in the shorter formats of the game," said Contractor on the sidelines of a programme here.
"In our time if any batsman attempted a lofted shot one would say what the hell he is doing? Is he crazy or what? But now these are common shots. That is why people get out," he said with a chuckle.
"Earlier people would play only straight bat shots and never attempted anything funny. The game is changed and the spectators are loving it. And there is money," he said.
The 78-year-old Contractor and former England skipper Ted Dexter, the oldest surviving former captains of their respective sides, were felicitated by the CAB as part of its commemoration of 80 years of India as a Test-playing nation and India-England Test cricket.
Describing cricket as the best game in the world, Dexter said each format of the game was interesting.
"The wonderful thing is it has absorbed so many changes. How many of the games can absorb so many changes and still be interesting? We all know cricket is the best game ever invented. The game continues to adapt, that is why we love it," said Dexter.