Mahendra Singh Dhoni's mantra - When the going gets tough, the tough gets going
2.32K //
08 Mar 2013, 21:20 IST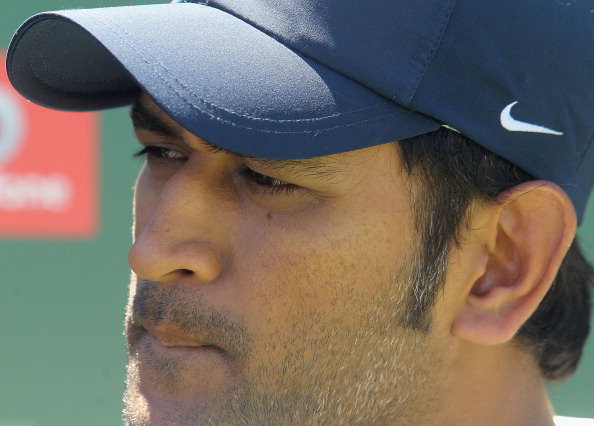 "When the going gets tough, the tough gets going."
Yes, these are the lines that truly explain the attitude of our captain 'cool' MS Dhoni. He has now become India's most successful Test captain with 22 wins in 45 Tests, surpassing Ganguly's record of 21 wins from 47 matches. Not more than a month ago, he was hailed as the worst captain India has ever had in Tests after losing to England 2-1 at home and 8 overseas Tests against England and Australia. There were question regarding his defensive captaincy, batting skills and even wicket-keeping skills.
Everyone, including the cricket fans, media persons or cricket experts were just telling one thing – "Dhoni must leave his captaincy, and must retire from Tests and T20s." When asked about this by a media personnel in a press-conference after losing Kolkata Test, Dhoni said something awesome which reflected his positive attitude:
"The easiest thing for me to say right now is 'I quit captaincy' and be a part of the side. But that's like running away from the responsibility. Of course there are others who will decide. There is BCCI and the administrative people who also want to look into that (captaincy)."
After the 8 overseas losses and losing to England at home, these lines can be said only by a man who has loads of self-determination and positive attitude. And in the on-going Test series, he has so-far proved all his critics wrong. With a double-ton in the first Test, he has also proved all those wrong who have been shouting about his batting form. Then after winning the first two Tests comprehensively, he has silenced all those who have been shouting about his captaincy skills. Not only this, since his last two wins against Aussies, all the news personnel and sports analysts have started saying that Dhoni is the best man to lead India currently.
Mr. Gavaskar, who has been one of the strongest critics of MS over past few years, has now started saying that "Dhoni is the best man to lead India till 2019 WC." Well, the man who was not long ago incapable of leading India for even one more match, has been asked to lead India till 2019. Well, there's no miracle in this, the only thing that Dhoni has changed in himself is that he has become slightly more aggressive on the field. That's it; I don't think this is enough for getting so many praises almost spontaneously.
Now, before discussing this, let's have a quick look on some stats -
MS Dhoni has recorded 22 wins from 45 matches, Sourav Ganguly has won 21 matches from 47 matches, Mohd. Azharuddin has recorded 14 Test wins while Gavaskar and Pataudi have won 9 matches each.
Now, you must be thinking why am I repeating these facts when everyone knows this. Let's get practical, especially Dhoni haters; everyone on the above list are specialist batsmen, they have only two thing to do – to bat and to make strategies. But Dhoni is a keeper, a batsman, and a captain too. He has to stand behind the stumps whole day, make strategies, make field changes, make bowling changes and then he also has to bat. Now, think as a normal human being, how difficult it is for a man to do multiple things at a time. Keeping for a spinner or a seam bowler while making right strategies.
It's not right to compare him with the others. I am not saying they were not good. I am saying that they were best in their place and Dhoni is best in his place. It is always difficult for a wicket-keeper batsman cum captain to achieve such heights. Let's give him a bit of breather, and stop questioning his worth as a captain. Let him recover; he is also a human being first, he must be also feeling for his failures which he is not used to. Let him regain his strength and form, which I am sure with his current scores that he is; not only as a captain, but also as a batsman.
After scoring 224 against Australia in the first Test, he has proved his worth even as a Test batsman. And that too at a time when India needed its captain to score some runs for the country to win the first Test. After this innings, he became the scorer of the highest individual innings as a captain for India.
He did this when he was under scrutiny, and India was going through its worst phase in Test cricket. That's why it is rightly said, "When going gets tough, the tough gets going." And these lines perfectly match with the positive attitude of our captain 'cool' MS Dhoni. I always stand by my captain, even in his worst phase of his career. I will always support him whatever be the situation.
JAI HIND!