Manipal University to host south zone inter-university cricket
923 //
13 Dec 2012, 22:48 IST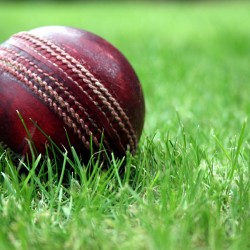 Manipal - Manipal University will host the South Zone Inter-University Cricket Dec 15-30.
This is the third time the university is hosting the South Zone Tournament. Earlier it hosted the event in 2005 and 1999.
H.S. Ballal, pro-Chancellor of the University, said Thursday that 83 teams have been drawn up for the fortnight-long tournament.
"Six former cricketers of Udupi district will be honoured for their contributions to the game," Ballal said.
They cricketere are Manjunath Mallya, Henry Martin Rodrigue, Vasu Sherigar, Mahabala Ballal, U. Damodar and Mohammed Kasim.
Eighty-three teams have been divided into four groups. The matches will be played on knock-out basis and are all of one-day format.
A total of 82 matches, including the semi-finals and final, will be played. The semi-finals and final will be played at the End Point Grounds. The district cricket associations of Udupi and Dakshina Kannada will be assisting the university in organizing the tournament.
The semi-finals are slated for Dec 29 and the final for Dec 30.