Moises Henriques – An all-rounder of great promise
783 //
01 Mar 2013, 16:07 IST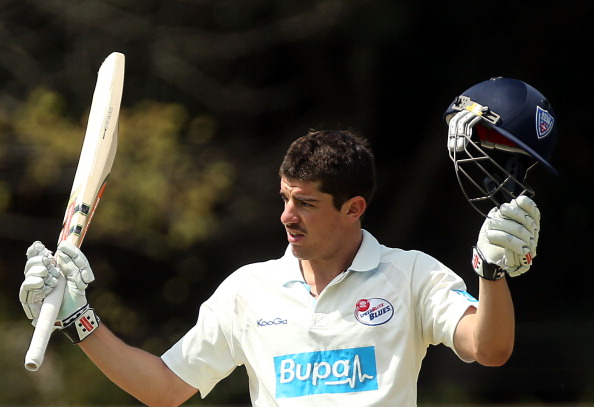 Moises Henriques was all of 18 when, in the ING cup final against South Australia, he played with grit and dogged determination and helped New South Wales Blues to a nerve-wracking one wicket victory. A few years earlier, he was also the top performer for Australia in the under-19 World Cup played in Sri Lanka. He was already a star in the making.
Fast forward to the recently concluded 1st Test at Chennai. Before the Test series, critics opined that Moises hadn't done justice to his potential in first class cricket. But in the 1st Test against India, on a treacherous track, Henriques stamped his class by notching up half centuries in both the first and the second innings.
At Chennai, Henriques's ability to play late was a revelation. It was a stark contrast to how the more experienced trio of Wade, Cowan and Hughes continued to grope for the ball. Henriques used his reach and showed exemplary footwork to counter the Indian spinners in their own den. Above all, he showed superb temperament in tough conditions for batting. For the second Test, the Australian think-tank may have to even look at promoting Henriques to the number 6 slot in the batting-order.
It is too early to judge Moises Henriques's ability as a cricketer. But the way he grabbed his opportunity with both hands at Chennai, augurs well for Australian cricket. There have been occasions when Henriques was criticised for his inability to convert starts into big scores in domestic cricket. During the 2012/13 season though, he chalked up some impressive numbers in the Sheffield Shield. He averaged 77 as a batsman and took his wickets at the cost of just 18.
Henriques was largely ineffective as a bowler at Chennai. But having bowled on a track that didn't assist the seamers, he would have learnt a bit about bowling on flat decks. The true test of a seamer is bowling seam-up in extreme hot and humid conditions, dusty wickets with and barren outfields. Hopefully, in the near future, he will pass the litmus test of bowling on flat decks with flying colours.
In recent times, Henriques has looked up to his Australian and New South Wales teammate, Shane Watson for inspiration. "To have one of the greatest all-rounders in the world at the moment in the dressing room is certainly a great advantage and to be able to bounce ideas off someone like Shane (is a bonus)," he said after the two-day game at Chennai's Guru Nanak College Ground against India A.
In many ways, Henriques is still a work-in-progress. Unfortunately for Henriques, a few journalists have already labelled him as the next Steve Waugh. The history of the game is littered with numerous examples of upcoming cricketers being unfairly compared to legends of the game that prevented them from soaring to glorious heights. Just allow Henriques to develop his game and make a name for himself in the international arena.