Nepal to host 63-over exhibition match in April to honour Phillip Hughes; Bat to be taken atop Mt. Everest
2.94K //
03 Mar 2015, 23:49 IST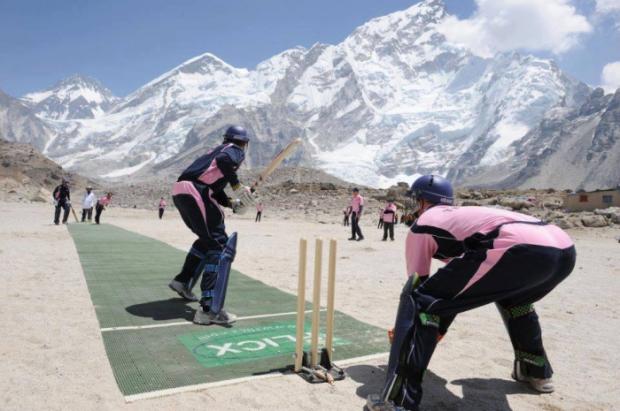 In an unprecedented gesture to honour the memory of late Australian batsman Phillip Hughes, the Cricket Association of Nepal (CAN) have announced a 63-over exhibition match at the Tribhuvan University Stadium on April 11. The match will be played between Nepal's cricket team and another team which will include some Australian players.
The match will be divided into two 31.3 overs innings – the total number of overs in the match alluding to the score Hughes made for Southern Australia against New South Wales before sustaining the fatal injury on his head on November 25 last year.
Big occasion for Nepali Cricket: CAN CEO
"We will confirm the names of the Australian players soon. There will be two teams, one red and one blue. The red team will be captained by a Nepali player and the blue by an Australian," said CAN Chief Executive Officer Bhawana Ghimire.
"Our cricketers and fans in Nepal have united in this desire to pay their respect and celebrate the spirit of the late Phillip Hughes who played cricket with such innocence and joy.
"We expect Tribhuvan University Stadium to be as full as it has ever been for this match and already there is much demand for tickets.
A CAN press release said: "Going back to an incident that shook the whole world might be a bitter feeling under such festive atmosphere. But paying a unique tribute to Hughes is the biggest thing that we could do to the soul of a great cricketer and human, apart from giving respect to the family."
Hughes memory to be enshrined atop Mt. Everest
All the proceeds from the match will go to a Mount Everest expedition. Following the match, one of Hughes' bats and his jersey, brought over from Australia, will be taken to Mount Everest and given permanent place at the world's highest point.
The initiative has been approved by Cricket Australia and Hughes' family, and the match is set to attract a lot of attention from the cricketing world and beyond.
Nepal is one of the most rapidly rising cricketing nations among the Associate members of the ICC, having made their maiden appearance in a major ICC event at last year's World T20 Cup in Bangladesh.