None of us want to see such players go away: Srinivasan
898 //
09 Mar 2012, 15:37 IST
The Board of Control for Cricket in India (BCCI) President N. Srinivasan has described Rahul Dravid, who on Friday announced retirement from all forms of cricket, as "irreplaceable" and a role model for the youngsters to emulate.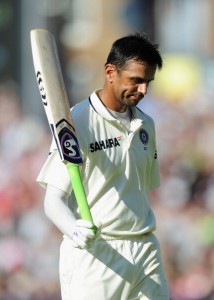 "I have mixed feelings. We have been privileged to see one of the finest cricketers India has produced … not only has he been a great player, he has been a great role model – the kind of person who cannot be matched," said Srinivasan at the press conference where Dravid announced his retirement.
"He is actually irreplaceable … none of us want to see such players go away, we like to think they are permanent …it is not easy to step away when you're still playing well. It is a sad day…for me personally. I have watched him grow from playing cricket in Chennai," he added.
The BCCI chief thanked Dravid for his contribution to Indian cricket.
"There is hardly anything for him to achieve…Thank you Rahul, thank you for what you have given to Indian cricket. We wish you very well. The BCCI is honoured that you have been part of the Indian team," he said.