Pakistani team raring to take on India in T20s
742 //
23 Dec 2012, 22:13 IST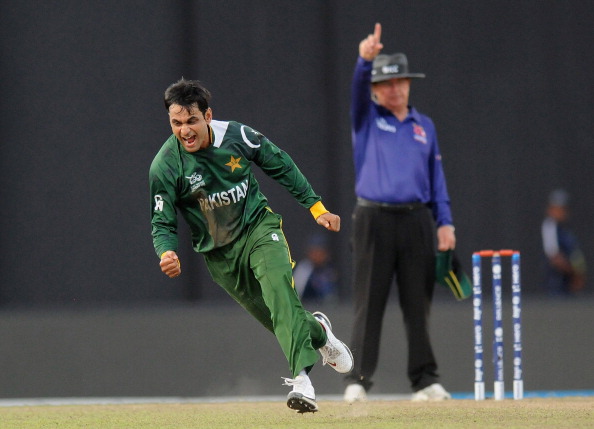 Bangalore - The Pakistan team is delighted to be in India again after five years, albeit on a short visit to play two T20s and three one-dayers in five cities across the country from Dec 25 (Christmas night).
"We are very happy to be in India again to play some good cricket after a long time, as winning or losing will not make any difference to us. It is always a pleasure and challenge playing against India wherever, as there is lot of passion and intensity in the game," Pakistan T20 captain Mohammed Hafeez, 32, told reporters here Sunday.
Admitting that expectations were very high back home, as both countries love to win against the other, Hafeez said more than the result, it was important that both the teams play as often to enjoy the game and rise to the expectations of the fans in both the countries.
"We are here to enjoy the game. Though there are security issues, we are not unduly concerned because of the love and affection the people of India have for us. It is the spirit of the game that matters, which is shared in both the countries," Hafeez asserted.
Regretting that international matches were not being played in Pakistan since the last three years for security reasons, the young Pakistan skipper hoped the situation back home would improve sooner so that youngsters get a chance to play in front of home crowds against visiting teams, especially from India.
"It is unfortunate we have not been able to play international cricket in our country for some time. But that did not deter us from playing some excellent cricket outside and winning in Tests and one-dayers. We wish international cricket returns to Pakistan soon so that our people can also enjoy watching us play against others on home turf," Hafeez noted.
Noting that T20s and one-dayers were pressure games, especially when playing against India, he said Pakistan was looking forward to an exciting contest ahead with a good combination of pacers, spin bowlers and in form batsmen and fielders.
"As we have a mixture of new, young and seasoned players, we are confident of taking on the Indian team, which is quite strong in both versions (T20 & ODIs) and has the advantage of playing on the home ground," the skipper said.
On being pitted against an experienced Indian captain (M.S. Dhoni) in handling pressure and facing mind games, Hafeez said he was confident of playing well despite pressure as the team had come well prepared with a strategy to win matches and entertain the spectators in both the countries.
"No doubt Dhoni is far more experienced captain than me and Misbah-ul Haq (Pakistan's Test captain). Every captain has his own challenges and strategies to execute. Our strategy is to play to our potential and do our best to win without worrying about the pressure that builds up in every game of the shorter version, especially in 20 overs format," Hafeez said.
The 32-year-old right-hand opener-cum-right-arm offspin bowler returned to the team in 2010 after being out of side since 2006 owing to poor form with the bat.
"It has been a learning process for me when I was out of the team for some time. I have worked hard to regain form and score runs consistently in both forms of the game. I am now confident of doing more with the bat and ball," Hafeez quipped.