Ranji Trophy 2012/13 - Day 1: Group B and C Review
1.61K //
02 Nov 2012, 19:07 IST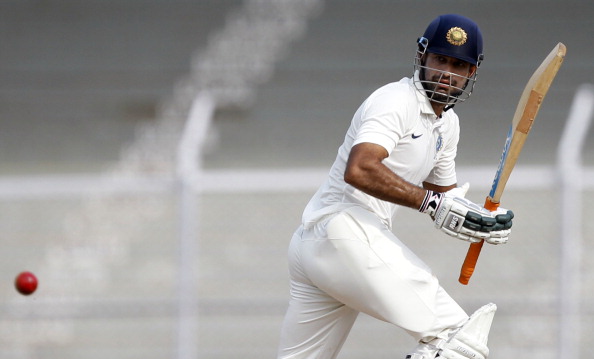 Read Group A match reviews here.
REVIEW DAY 1
GROUP B:
Haryana vs Vidharbha at Rohtak
STUMPS, Day 1 – Vidharbha 53/1 (19 overs) [ Fazal 28*(65) ] Haryana 55/10 (37.1 overs) [Tehlan 18(90) | Yadav 5/18, Sandeep 4/11]
A season-opener can never be worse than this for Haryana. They were bundled out for 55 runs – their lowest in Ranji Trophy history. Yadav has begun this season in a promising note. He bowled 6 maidens in a row as his initial 6 overs read 6-6-0-1. He ended up with a 5-wicket haul. Sandeep Singh also aided Yadav by picking a 4 wicket haul.
Tamil Nadu vs Odhisa at Cuttack
STUMPS, Day 1 – Tamil Nadu 66/2 (31 overs) [Mukundh 21*(95)]

Rain scripted its part even before the toss.  As a result, only one session of play was possible at Cuttack.  Opener Mukundh remained unbeaten on 21 as Tamil Nadu looked worried as it had lost 2 wickets already for 66 runs.
Baroda vs Karnataka at Vadodara
STUMPS, Day 1 – Baroda 308/4 (90 overs) [Waghmod 121*(262), I Pathan 105*(155)]

When Baroda was reduced to 88/4 in less 39 overs, star players like Yusuf Pathan and Ambati Raydu were already back in hut. Pathan's partnership with Waghmod gave solace to Baroda fans as the duo scored 220 runs and took Baroda to the total they are at now. Both the players reached their century mark. Pathan was quicker than Waghmod in number of balls consumed to score the century. Pathan launched 4 sixes in his innings.
Delhi vs Uttar Pradesh at Ghaziabad
STUMPS, Day 1 – Uttar Pradesh 40/1 (13 overs) [Dagar 18*(43)] Delhi 232/10 [Bisht 52(69) | Ahmed 5/59]
Imtiaz Ahmed ran through the star-studded Delhi line up with his 5 wicket haul. Having the likes of Sehwag, Gambhir, Kohli in the line up, Delhi looked strong on paper and odds were favouring them. Yet, Ahmed's bowling display scripted the story otherwise. Sehwag (25) , Gambhir (32), Kohli (14) were not as threatening as one thought.  With Bisht's 52 and Manhans' 42 ,Delhi reached a respectable total of 235.
GROUP C:
Assam vs Tripura at Guwhati
STUMPS, Day 1 – Assam 220/5 (90 overs) [Jhadav 127*(280) | Chanda 5/50]

It was an even contest that took place between these two teams at Guwahati. Jhadav's century  and Chanda's five-for are the two performances that glued their respective teams in commanding positions. At the end of team, it was an even contest.
Jammu and Kashmir vs Jharkhand at Jammu
STUMPS, Day 1 – JK 195/10 (56.5 overs) [Hardeep 49*(89) | Nadeem 3/50]
Barring Adil and Hardeep, none contributed much to disturb the scorers. Adil laid the platform with his 42 that wasn't well utilized by the middle order players. Hardeep ensured that JK crossed 175 mark before getting bundled out. Nadeem roped in 3 wickets for 50 runs for Jharkand.
Kerala vs Himachal Pradesh at Nadaun
STUMPS, Day 1 – Kerala 196/8 (73.4 overs) [Samson 100*(173) | R Dhawan 3/56]
Wicket-keeping batsmen Samson's century aided Kerala to near the 200 run mark after a delayed start. Parameshwaran was at the middle at the end of the day batting with him.
Services vs Andhra Pradesh at Anantapur
STUMPS, Day 1 – Services 73/5 (28 overs) [Swain 21(46)]
Another rain affected game of the day. Services looking weak at 73 runs losing 5 wickets already. Paliwal and Sarbjit are at the middle at the end of day's play. For Andhra  Pradesh, Shivkumar and Atchuta Rao took 2 wickets each.
Thus 6 centuries and 2 five-wicket haul were scored in Day 1 of  Ranji Trophy 2012/13 season. Few rain affected games saw less number of overs being bowled especially in group C where only 2 teams will progress to the next stage. If weather permits, Day 2 will be even more entertaining as teams would begin to chase and try to gain the much important first innings lead.