Reasons why India aren't world beaters in Test cricket
1.96K //
18 Mar 2013, 03:27 IST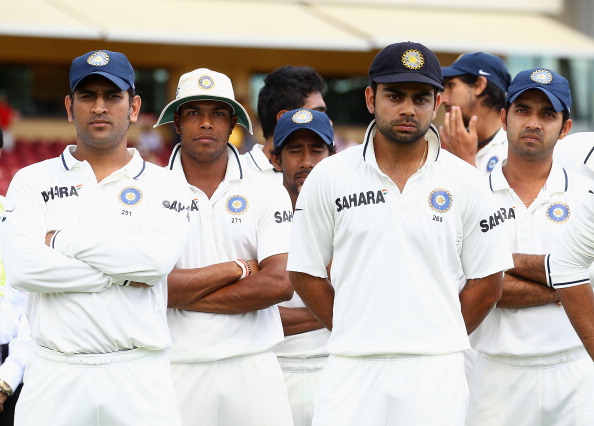 The last two decades saw five of the world's greatest batsmen playing together for India in Test cricket. Never before India had the luxury of so many great batsmen serving the national side, all at the same time. Sachin Tendulkar, Rahul Dravid, V.V.S. Laxman, Sourav Ganguly and Virender Sehwag are the sort of cricketers every team would dream to have. India was so lucky to have realised something which wasn't even dreamt before.
However one thing which has never changed, as far as Indian cricket is concerned, is the team's performance overseas. Even at their best in the first decade of the 21st century, though India didn't surrender as meekly as earlier and had some memorable wins overseas, even with the fabulous five spearheading the batting lineup, a dominant team which could beat any side in their backyard was never assembled. Especially in Test cricket, the team has been enduring a lot of hammering when pitted against the fast bowlers in alien conditions. With Sehwag's future in the Indian team looking very bleak, having seen the way Dhawan and Vijay were playing on the third day of Mohali Test, it can be stated that Tendulkar is the lone survivor left right now of that 'fab five'. Apparently in such a situation, it is not going to be possible for India to emerge as the world beaters in Test cricket, at least in the near future. When your premier batsmen averaging over 50 or more cannot guarantee to take you past the victory mark regularly, it would be an exercise in futility to expect the inexperienced lot of the current Indian team to do so.
To be categorized as world beaters, it is not enough if a team is stuffed with players like Dravid and Tendulkar. Yes, they would be excelling in their own departments, in which they are recognized as experts but still there are various other factors, which could lead to the downfall of the team, if they are not jelled together properly. Let me list out the reasons why India can't be the world beaters in Test cricket.
Issues with respect to Batting:
Tigers at home, lambs overseas:
From time immemorial Indian cricket team has always been referred to as "Tigers at home, lambs overseas." How bad have India been performing abroad can be known from the fact that in 136 years of Test cricket, a Test series victory down under is still to be tasted. Neither have they been good at playing in South Africa. Wherever the pitches had pace and bounce, Indian batting seemed to have struggled. Having practised predominantly in the slow turning turfs of Indian subcontinent, the batsmen could offer very little resistance when they travel overseas. This has been the case with the team for years, no matter whatsoever the batting order seemed to have looked like.
No quality opening pair: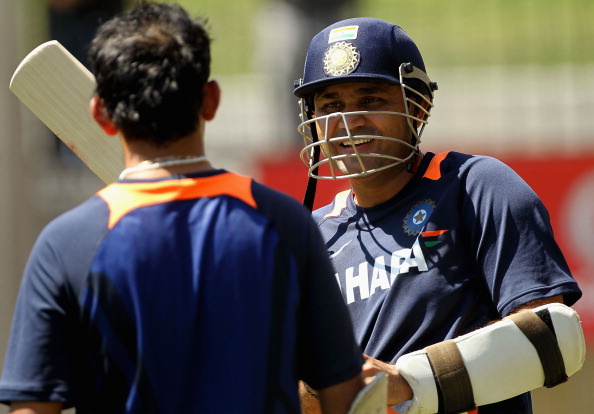 In this context, automatically one question will start to prod our mind. If the Indian team had so many great batsmen in their lineup – like I said – at the same time, then why should the batting be failing at all? Before posing this question, one should take a look at the type of teams that West Indies of 1980s and Australia, during the last ten decades had with them. Both those teams were regarded as invincible in their own right. Besides the fact that they had very good batsmen in their lineups, who were comfortable playing in all sorts of wickets, they were also blessed with equally good openers at the top of the order.
While Greenidge and Haynes were very solid openers for the Carribean team, Australia had the services of Langer and Hayden who were immensely adept at dominating the bowling. It was never an easy job for the opposition bowlers to make inroads into the middle order with the sort of strong openers that these two teams during their heydays possessed. But in India's case, the opening combinations have always been fragile. The team simply could not assemble the best opening pair for very long. For a moment it looked as though Sehwag and Gambhir had been providing the right kind of balance, opening the batting for India but even that option did not work out very long in Test cricket. Gambhir's tendency of poking at deliveries outside the off-stump and Sehwag's extravagant shot-making had led to the downfall of the opening pair more often than not. For three long years, Gambhir was unable to hit a three figure mark and likewise, Viru has had his own problems at maintaining consistency. As a result, both of them have been left out of the squad which is currently facing the touring Australian team, though Sehwag had been a part of the first two Tests. So, when the middle order gets exposed in a hurry, especially on bouncy tracks, the team gets into a vulnerable state right from the start.
Remedy:
Enough has been said and written about the quality of pitches in the subcontinent. While a few experts advocate for the change in the nature of wickets at first class level, many have been insisting for providing sporting wickets for international matches itself, not bothering about the match results. Unless either of these two things is done, India's batting would flop most of the times overseas, leaving slender hope for the bowlers to defend a mediocre target.
Issues with respect to bowling:
Lack of practice on hard wickets:
While the neighbouring Pakistan cricket is coming up with fearsome pace bowlers day in and day out, strangely, India is unable to do the same. The only genuine quickies to emerge from India in a long time were Kapil Dev and Javagal Srinath and since their retirement, the country hasn't been able to find a replacement. In case of Srinath, even when the speedster from Karnataka was at his best, he was not able to get good purchase off the wickets abroad. In fact, he had to toil hard in the company of Venkatesh Prasad for over a decade.
No matter how well the pacers from India bowled in alien conditions, they have been unable to come up with match winning spells on a regular basis. A side needs to take twenty wickets to win a Test match, unless and until the other team decides to declare the innings. That ability of bowling out an opposition twice has not been Indian team's cup of tea. Since the other sides have always practised on harder wickets, the innocuous pace of Indian bowlers has hardly been effective against them. Whenever our pace bowlers were presented with green turfs wherein they could extract extra pace, bounce and movement, they grew over ambitious, trying to overdo things. Due to the inexperience in bowling on fast tracks, the Indian bowlers have not been able to use the wickets to good effect. Even the bouncers which they bowled, seemed to sail well over the batsmen's head, leaving little chance for them to get intimidated.
Ineffective spinners outside subcontinent: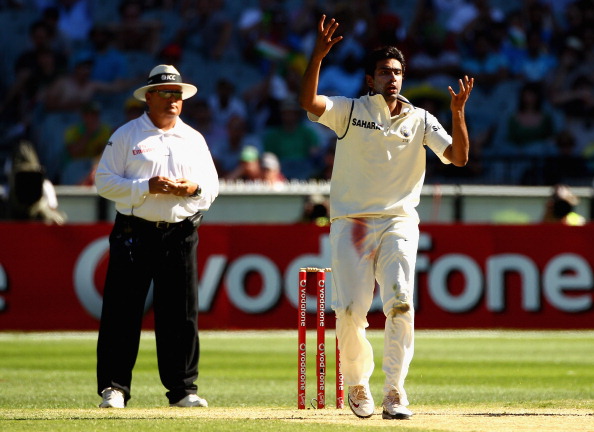 India cannot even boast nowadays that spin bowling is their strength. Gone are those days when the team had the spin quartet of Bedi, Chandrasekhar, Prasanna and Venkataraghavan operating for them. The spinners of such quality can turn the ball on any kind of surfaces and so even in the absence of proper pace attack, they still managed to provide valuable breakthroughs. The current lot of spinners look like doing well only on subcontinental tracks which means they will not be able to do much without the assistance of serious pace bowling at crucial junctures overseas.
Remedy:
Make pitches difficult for the batsmen to survive and score runs. By doing so, one can ignite interest among cricket aspirants to take up fast bowling.
Summing up:
The 'in' thing to do is to change the nature of the pitch, as I said before. This is not an easy job though. Even if the wickets are altered, it will take a long time for the Indian cricketers to get themselves prepared to play in a novel atmosphere. Unless the Indian team starts dominating outside subcontinent, it is highly unlikely for them to become world beaters in Test cricket.