[BCCI answers] Re: Let's put the 'Cricket' back in BCCI
1.40K //
19 Jul 2011, 17:00 IST
I had written an open letter to the BCCI. Since no one from BCCI was ever going to read it, I thought I would take the liberty to compose a probable reply from BCCI, lending a whole new meaning to the term 'open communication'.
—
To,
The people who claim to make India.
Thanks for writing to us. We value your feedback and it will definitely help us serve you better. Hehe, just kidding. You didn't think you were writing to Vodafone, did you?
We were divided as to whether we should reply to your letter or simply ignore it. But someone pointed that the Indian cricketing fraternity is always used to having the last say, and this should be no different. As an example, let us remind you of the first test between India and West Indies in the recently concluded test series. Dhoni was angry because he felt that Daryl Harper denied them a chance to go to the hotel early. What did he do? He made up for it during the third test – by leaving for his hotel an hour earlier than everyone expected of the team. Dhoni had the final say!
We would like to point out that your letter was a bit too verbose. 1200 words? Hell, it reminded us of Lalit Modi when he wrote that 14000 pager. Keep it simple, silly. Haven't you heard of twitter where people say whatever they want to, using just 140 characters? Stick to twitter, guys. Err.. On second thoughts – no, don't. It'll remind us of Modi again.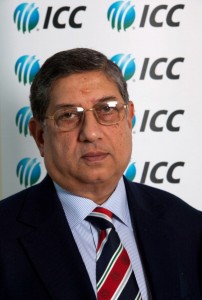 In your letter you made some good points. But you missed writing about nepotism. The Sehwags and Gambhirs have talked about nepotism at the domestic circles. But it was recently taken to a new level when Anirudha Srikkanth was surprisingly selected to play in the Emerging Players Tournament. How could a vigilant cricket fan miss that? What hope does Indian cricket have when the fans stop fussing about such issues? Tchah. However, it would please you to know that we just called Chika to discuss this. We do not have a font which simultaneously captures Hindi, incomprehensible English, Tamil, a nasal tang and lisp, so we are unable to produce here what he had to say. (See, we were right in maintaining that technology has its limitations.)
You had written about the lack of practice games that a touring Indian side gets to play in. After the events that have transpired in Taunton between the time of your writing the letter and now, I assume you have nothing more to say.
You also accused us of failing to identify the people behind the leakage of confidential reports and news. Well, guess what? We now have. All the members unanimously hold Lalit Modi responsible for everything. Well, it wasn't very tough arriving at the decision getting to the bottom of the matter. Since, we have now expelled Lalit Modi from BCCI, it is obvious that the problem has been taken care of. You can thank us later.
We see that you also brought up the conflict-of-interest issue in the IPL and questioned the role of He-who-cannot-be-named. Now this would be the perfect opportunity to point out that we, here in the BCCI, do not speak anything about him. He is like the white elephant which Sanjay Manjrekar once spoke of (a statement that has become the perfect example of 'eating one's own words'). The media was quick to sense this. It is about time you seal your lips too – may I suggest, with India Cements. And let me also supply you with a small piece of trivia in case you were not aware – You-know-who is also the president of the All India Chess Federation. *wink*
We are confused, shocked and dismayed at your insularity when you chose to allege that the pitches in the domestic circuit are not competitive. You would know that cricket is a game between bat and ball. You claim that batsmen, who are all too comfortable playing in first-class games, find themselves at sea in international cricket. So, as an extension of your logic, the reverse must be true for bowlers. Now why doesn't that happen is another matter which you can lose sleep over. But we hope that we have successfully nullified your original concerns about pitches not being competitive.
So you quoted from Spiderman in your letter? To make things even, it is only fair that we quote one from Harry Potter – "There is no good or evil, only power Pawar and those too weak to seek it".
From,
You-know-who.