Satire: ICC to introduce new modes of dismissals
11.90K //
22 Mar 2013, 14:29 IST
Disclaimer: This is a fictional satire article and is to be taken humorously.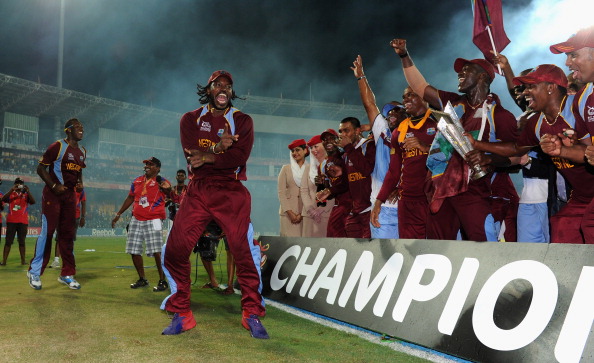 The ICC, today, announced that they are planning to come up with a few new modes of dismissals to keep 50 over and Test cricket alive, starting 2014. "Crowds demand adrenaline rush. They want quality to be top notch. These rules will spice up the game and keep the followers on the edge of their toes," a source from the ICC said before releasing the new modes of dismissals to the press.
Boring the crowd
Batsmen whose strike-rates are consistently below cricket's poverty line are eligible to be given out for 'boring the spectators'. The batsman in question will be warned twice on the big screen before being adjudged OUT. "We know it's unfair for batsmen like Misbah-ul-Haq and Chanderpaul, but honestly, what makes batsmen like them fair to the game of cricket?" a member from the ICC think tank said.
Dirtying the pitch
In a quest to keep the game clean, the ICC has announced a new mode of dismissal where a batsman can be given out for spoiling the look and feel of the pitch by draining his sweat from the helmet on the pitch, or by gardening the pitch beyond permissible levels while marking his guard.
Hat-trick of edges
Oops! Ravindra Jadeja and Shahid Afridi should be careful. If a batsman edges the ball three times in a row, despite there being any delivery that's left alone in between those three, he can be ruled out. This decision was taken to address the quality of cricket these days. With big bats like the ones being used today, edging is a crime.
Not utilizing the free hit
If a batsman leaves the ball or plays a defensive shot for a free-hit, the umpire can rule him out for not utilizing the benefits offered to the batsmen.
Selfish Play
If a batsman prevents the non-striker from coming on strike for three consecutive overs, he can be ruled out. This was proposed when Dhoni almost denied Tendulkar his ODI double hundred, but due to corruption and laziness, it took so much time for the board to consider the request.
Losing the Ball
Everything in the world is expensive these days. So, why allow a batsman to lose a cricket ball? This was the thought behind implementing the new rule. Apparently, Chris Gayle and Kevin Pietersen have decided to ask their support staff to stand outside the stadium waiting for the ball, when they go out to bat from now on
Playing a perfect straight-drive
As a mark of respect to the world's greatest cricketer alive – Sachin Tendulkar – the ICC has decided to rule any batsman who plays the perfect straight drive OUT for trying to imitate a godly figure like Tendulkar. Aila!
Disclaimer: This is a fictional satire article and is to be taken humorously.