Saurav Ganguly: An epitome of aggression
1.01K //
02 Nov 2012, 10:27 IST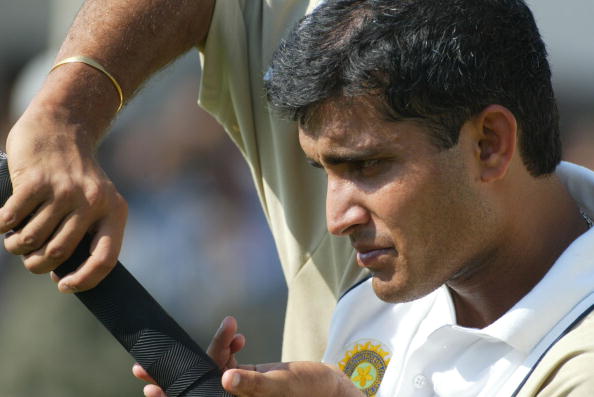 Ganguly's decision to retire from all forms of domestic cricket brings an end to an illustrious career which is inundated with achievements, both as player and as a captain. Very few know that Ganguly made his debut for India way back in 1992. The debut was very short-lived for it involved a solitary appearance in ODIs against the West Indies, down under. After the Australian tour, he did not find favour with the selectors and was dropped from the team. Backed by some exemplary performances in the domestic circuit, he was  drafted into to the test team for England tour in 1996. This was the beginning of  a career which spanned over a decade.
Ganguly performed exceedingly well on the England tour, slamming  tons in his first two test matches, thus marking his arrival onto the test arena. He continued his sublime form in the subsequent tests which earned him a spot in the ODI team.
Owing to his consistent performance with the bat in both formats of the game, he cemented his place in the Indian side. He became India's first choice opener. Along with Sachin, he forged one of the most successful opening pairs for India in ODIs. Together they amassed an astonishing 7000 runs at a healthy average of 49.98. Add to that, 26 of them were century partnerships. This was a  testimony to the class that Ganguly possessed.
Dada, as he was fondly called by his teammates, was  a gifted player. His trademark cover drive was treat to watch and rightfully earned him the coveted title of  'God of offside'.
Circa 1999, couple of senior Indian players were found to be involved in match fixing. As Sachin was reluctant to lead owing to his poor record as a captain, Ganguly was considered as an ideal candidate to lead the team.
This marked the beginning of a golden era in Indian cricket. Dada laid the foundation for a fearless team which was always ready for challenges. The team which used to be timid on foreign soil, suddenly started to win matches owing to the confidence infused by the doting skipper. Being aggressive by nature, he nurtured the same aggression in his team. The new Indian team was thriving with energy, desperate to perform and feared none. Under Ganguly's captaincy, India started winning outside sub-continent. He is still regarded as India's most successful captain in Tests, with 21 wins in 49 Tests. More importantly, 11 wins were outside India.
Of all the test series that India played under Dada, the most memorable one has to be the  2003-2004 test series in Australia . This was billed as a cracker of a series. Aussie bowlers threatened to test Indian batsmen with some chin music. Ganguly had other plans, he led from the front and scored a brilliant 144 in the first test at Brisbane to initiate a resilient fight back by the team. This innings really set the tone of the series and eventually the series ended in a 1-1 draw.
If one is talking about Ganguly, how can one forget the his shirt swirling antics after the Natwest win in 2002. This really showed his love and passion for the game. One of the high points of his career was  leading India to the World Cup final in 2003. Though we lost the final to a better team, it showed the team created by Dada was on the right track.
Dada  backed his players and infused confidence to perform at the higher level. The likes of Sehwag, Zaheer, Yuvraj, Kaif and Bhaji prospered under Ganguly's patronage. As a result, the Indian team had multiple match winners and was not dependent on Sachin.
Post the WC 2003 campaign, Ganguly's form seemed to have deserted him. The introduction of Greg Chappell in 2005 as India's coach resulted in an ugly scuffle between the skipper and coach. This culminated in Ganguly's ouster from the team in October 2005. Born fighter as he was, he never lost hope and returned to domestic cricket to work on his batting. As fate would have it, around ten months later, he was selected for the tour of South Africa owing to the indifferent form of his replacements. On his comeback test, he showed no sign of nerves and scored a gritty 51, which ensured a famous victory for India on foreign soil. If that were not enough to suffice his ever growing appetite for runs, he scored the highest number of runs for India on this tour. His stupendous display of batting earned him a call to the ODI team as well. He featured in the 2007 WC team as well.
After having a terrific run of form  in both tests and ODIs in 2007-2008, Dada finally decided to hang his boots in Oct 2008 . Thus drawing curtains to  a glittering career which was adored with remarkable performances.
After his retirement from international cricket, he kept playing for KKR(2008-2011). In 2012, he forged a contract to play for Pune Warriors for 3 years. In Oct 2012, exactly four years after his retirement from international cricket, he decided to call it a day.
Dada epitomized aggression. He will definitely be missed.