Shoaib Akhtar wins long-standing legal battle with PCB
12.89K //
26 Feb 2015, 22:58 IST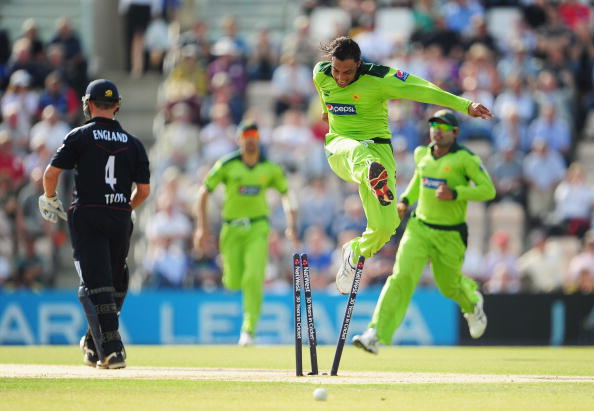 Former Pakistan tearaway Shoaib Akhtar, who famously went on a rant last week against the current Pakistan team's dismal performance, has won a major victory over the Pakistan Cricket Board in a long-standing case regarding an act of indiscipline in 2007.
Akhtar had hit teammate Mohammad Asif with a bat in the lead-up to the the World T20 Cup in South Africa, following which he had been slapped with a 13-match ban and a 3.4 million rupees fine.
Akhtar appealed the ban and fine and an appellate tribunal later reduced the ban to 18-months and increased the fine to 7 million rupees. After the fast bowler lodged another appeal in the Lahore High Court his ban was suspended and he was allowed to play cricket, but no court decision had been given on the fine already deducted.
In October 2007, when the disciplinary committe had inflicted the punishment on Akhtar, Nasim Ashraf had been Chairman of the PCB.
Relief has been given to Akhtar: PCB legal advisor
Television channels reported that Justice Shams Mahmood Mirza in his judgment had ruled that the fine imposed on Akhtar is to be declared null and void, and that the player is to be returned the full amount by the cricket board.
Tafazzul Rizvi, legal advisor of the PCB, argued that that the board was empowered to take action against Shoaib as he had violated the code of conduct while in a Pakistan jersey. He also argued that after expiry of his central contract, Shoaib was bound for a year to avoid criticising the board in the media.
"Only one thing has been said by the reader of the court that some relief has been given to Shoaib Akhtar. But details are not known by anyone as yet," Rizvi said.
In these troubled times for Pakistan cricket, this latest ruling will come as yet another blow to the PCB, but as a welcome relief for one of Pakistan's most loved – Shoaib Akhtar.