Sourav Ganguly - The man who made ally with aggression
1.64K //
03 Mar 2012, 22:03 IST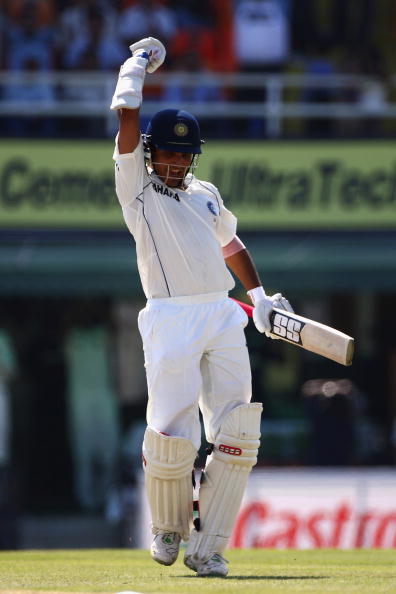 India is always known for their dominance at their home grounds rather than abroad. Not that Indians are not good players at bouncy pitches. Its in their mentality. What did other teams have, that Indians lacked? – Aggression. It was alien for Indians since cricket was played in India. Two players handled that weapon effectively.
One is Late Mansoor Ali Khan Pataudi aka Tiger Pataudi. He, in 1961, lost his right eye's vision which caused him to see a doubled image. Despite that, he debuted for India 6 months later against England.
Another one is legendary opener Sourav Ganguly. He was born to a royal couple in Kolkata on 8 July ,1972. He was fondly called as Dada by his fans. His love for the game of cricket, came through his brother Snehasish. He got a maiden call for Bengal Team in the year 1989, the same year his brother got dropped. He was often made aloof by his team for his arrogant behaviour. He got a national call to represent against West Indies in an One day international in 1992. He had managed to score only 3 runs. He was soon dropped from the team as there were reports that he had refused to carry the drinks. His aggressive stints were within him since his childhood cricketing days. He had even refused to be as a 12th man for his school team as it requires to do jobs which he considered was below his status level. However, scoring heavily in following domestic season fetched him another national call. This time in the longer format. He, along side, Rahul Dravid debuted against England at Lord's in 1996. He managed to score 2 centuries in his first 3 tests. He had begun his test career on a high note.
When Sachin Tendulkar stepped from captainy in early 2000, Ganguly was offered the post which he readily accepted it. He always experience a lot of hurdles from his senior when he was new to the team. He was not being disrespectful, merely asserting that respect cannot be forced, and that the senior-junior divide was an artificial one anyway. He always felt that youngsters weren't given enough chance to display their potential. During his early cricketing days, he always said to himself "If I ever become captain, I will not allow the youngsters to flounder". This had become the agenda of his cricketing life. Under his captainship, many youngsters came under the limelight. The likes of Harbajan, Sehwag, Zaheer, Yuvraj were all at all-colours under him.
Some say that his agressive instinct was the reflection of his selfishness while others say that it is due to his patriotism. He always considers himself as India. If you insult him, he felt that the whole nation is insulted. He carried the cloak of being nation's representative when he was on the cricketing field. He was not a player. He was the game. He gave out at the oppositions then and there. He was well established as a player for the national side. He along with Tendulkar formed a dominating opening partners. Dravid once quoted Ganguly as, "He is next to God in the off- side"
In Australia's three test and five match ODI tour of India in early 2001, Ganguly caused controversy by arriving late for the toss on four occasions, something that agitated opposing captain Steve Waugh. In the fourth ODI, he caused further controversy by failing to wear his playing attire to the toss, something considered unusual in cricket circles. This was in response to Waugh's act of making Ganguly wait at toss when he toured Australia. However, the Indian cricket team won a historic 2-1 against the Aussies. He sent out a strong message to the cricketing world that India are no push-overs.
In an another instance, Ganguly took off his shirt at Lord's balcony and brandished it in the air to celebrate India's victory. This act of his was a sort of reply to Andrew Flintoff who did the same at Mumbai. As an individual, he injected his self confidence to all his team mates. The team began to display aggression at the field under him.
The beginning of his end wasn't that good for the fans to rejoice. He and the then coach Greg Chappel had difference of opinions as the latter felt that former no longer had his captaincy skills and has to step down. Ganguly was soon dropped from the national side.
Ganguly was always a fighter. His comeback was phenomenal. He scored a valuable 99 against West Indies in ODI before he was unfortunately ran out. It  was the 2008 Border Gavaskar Trophy, in which he decided to quit. He scored a century and duck in his final test match. He is still playing first class cricket.
One says, "Hope begins in the dark", and Sourav was that hope. He was 'The man' who brought aggression to Indian Cricket, which his successors like Dravid, Dhoni failed to impart in the Indian Team.