Team India - Regaining Midas touch
1.43K //
18 Mar 2013, 23:38 IST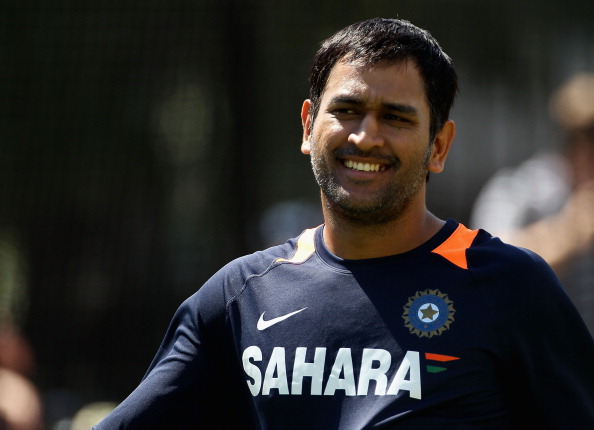 Good captains maintain their team in good form; legendary captains take their team from big series defeats to the road to the top of the world. The performance shown by Team India in the current series for Border-Gavaskar trophy against Australia proves the greatness of Indian skipper MS Dhoni and his abilities to lead the team. Before the current Test series, India had suffered three big series defeats since World Cup final, great legends like Rahul Dravid and VVS Laxman left cricket, creating a big hole in Indian batting line-up; but neither of that could stop captain 'cool' MS Dhoni to take a 3-0 advantage against Aussies.
Series started with continued magnificent form of Aussie skipper Clarke, who scored his 23rd century. Clarke, who is the only player to score 4 double centuries in Tests in a calendar year, which he did in 2012, has been his great form since Sydney Test last year. But even though Clarke managed to score a ton, other Aussies fell to the turn of Ashwin. Playing on his home ground, Ashwin took his 6th five-wicket haul, his first against Australia. Debutant Henriques also showed some talent in facing India's tough spin attack and helped his team by scoring 68 runs. Following Australian total of 380, Indian openers failed to perform well. But it was the day of Master Blaster, who showed why he is the best player in the world by hitting two consecutive cover drives to Pattinson on his very first two deliveries.
Aiming his 52nd Test century, Sachin played some classy shots and demolished Australian bowling attack all over the ground but he failed to reach his 52nd century and got bowled to Lyon on 81 runs. He got good support from Virat Kohli from other end, who scored his 4th Test ton in style and proved why he is the right choice for number 5 position. But after Sachin's dismissal, local IPL team captain Dhoni showed some great batting skills and aggression and scored a sensational double hundred in just two and half sessions' play. His 224 was the third highest individual score by a wicketkeeper and highest by an Indian captain in Tests, surpassing previous highest of Sunil Gavaskar's 217. In second innings, Ashwin again took a five-wicket haul to help India win by 8 wickets.
The classy cricket played by Team India was just the prologue of what happen further in the series. In Hyderabad, India's new no. 3, Pujara played a classic Test innings with opener Vijay to score a record partnership of 370 runs. During this marathon stand, Pujara scored his 4th Test ton, completing 1000 Test runs in just 18 innings at an average of 67.80, second fastest Indian to do so after Kambli. After Pujara's 204 and Vijay's 167, there was nothing left in the match for Australia. Ashwin finished the match by taking five-wicket haul for the third time in four innings in this series.
With the progress of this series, the level of Team India's performance is continuously increasing. The type of cricket being played by Team India is alarming for all other Test playing teams and gives a hope to all Indian supporters of victory in South Africa, scheduled in November this year. Dhoni's different tactics and strategies seem to confuse all Oz players. With absence of lead players like Watson and Pattinson, both batting and bowling line-up were weakened for Aussies. Following Aussies' 408 in third Test, debutant Dhawan scored an aggressive century, fastest by any debutant. Dhawan (187), the 13th Indian to score century on debut, is the highest scorer amongst all. He fell short of a double ton by just 13 runs and missed a chance of becoming 6th player to do so on debut. Murali Vijay played a patient innings, scoring second consecutive century in this series, extending his record against Aussies to three centuries. In this series, Vijay has managed to score two consecutive 200+ runs partnerships for Team India. With this big partnership and excellent bowling attack first time against Aussies, India managed to take 3-0 lead.
Even though Australian Test team is not in the same position as it was during last year's hosting of India or 2008 Australia tour of India, but the quality of cricket shown by every individual in Indian cricket team is remarkable. With the series moving towards conclusion, Dhoni became India's most successful Test captain and has a great challenge ahead of him in this year's India tour of South Africa. But to compare Ganguly and Dhoni only on the number of wins is unfair to both of them. Before Ganguly, win was nowhere on Team India's radar, Ganguly showed us confidence to win. Whereas Dhoni, who gave India two World Cup victories, one in T20s and one in ODIs, showed us a way to continue on the winning track. With this victory, Team India have 3rd ever whitewash in their sight, let us hope India managed to give Australia, their 1st whitewash defeat since 1982/83.