The 'Amla' Mater
998 //
04 Dec 2012, 15:48 IST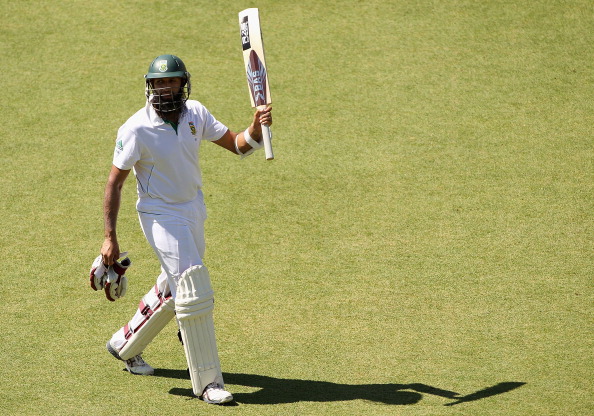 Hashim Mahomed Amla is one of the most elegant cricketers of this generation whose performances matter the most for the South African team in achieving victories. The team's performance has quite often been a reflection of Amla's individual performance as his contribution to the team has become more impactful over the years. The contribution he has made to the team in Test cricket to achieve the top spot has been phenomenal. His most recent match winning performance of 196 against Australia at Perth will be remembered by cricket fans for a long time. Amla's transformation into a match winning cricketer did not happen in a day. It is the result of continued, systematic and planned hard work over the years.  With 18 centuries to his credit in Test cricket, Hashim Amla has been a consistent match winner or match saver for South Africa as the team lost only on two occasions out of the 18 times when he reached the three figure mark.
Amla is not one of those cricketers who was an instant success as he struggled to score runs in the initial days of his career. Serious doubts emerged about his technique as he failed miserably in his debut Test series against India in 2004-05 followed by the Test series against England at home. He was subsequently dropped but his exceptional performances for the Dolphins in the domestic circuit helped him to regain his place in the national side that toured New Zealand in the mid-2006.
Amla announced his return to international Test cricket with an impressive century against New Zealand at Cape town in a drawn Test match. He started to perform well from the New Zealand tour onwards but was not able to become an impact player as he could not convert his starts into match-winning hundreds that could turn the game around. He played the two-test series against India and Pakistan under home conditions in 2006-07 and scored three half centuries in twelve innings. Though he could not score those big centuries, he showed a lot of patience, resilience and character while scoring runs, an essential virtue for a Test cricketer. His ability to occupy the crease for longer hours and his improved technique made the selectors believe that he has the potential to play Test cricket at the highest level. He was part of the squad that toured Pakistan in October 2007 and he scored an influential half century in the Karachi Test which has contributed to the team's victory. South Africa went on to win the match and also the Test series 1-0. But Amla's quest for the big centuries continued as he mustered only one half century in the entire series.
Amla's consistent hard work finally paid off with back-to-back match winning centuries against New Zealand at home late in 2007. His 176 not out in the second innings of the first Test at the Wanderers and a patient 103 at Super Sport Park, Centurion helped him cement his place in the test side as a reliable batsman at a much important No.3 position in Test cricket. Amla soon slammed a majestic century at Chennai against India in March 2008, his first in the subcontinent. The century proved his abilities as an all-round player as his 159 & 81 at Chennai came up against a world-class spin attack. Amla has become a more consistent and reliable player after the India series with striking performances against England in the summer of 2008. His match-saving 104 not out at Lords earned him a place on the Lords honour board. The two-test series laid a strong foundation for his career.
2010 was a remarkable year for Amla. He had an excellent start to the year with two half centuries against England under home conditions followed by some glorious performances against India at Nagpur and Kolkata. He scored a splendid match winning double hundred at Nagpur, the first in his career. Though his centuries in both the innings at Eden Gardens could not get a positive result for South Africa, Amla attracted many cricket fans by winning the "Man of the series" award with his outstanding performances. The honours have given him the status of a dependable and a match-winning player and he had yet another amazing series against Australia at home in November 2011. His first triple hundred against England in the summer of 2012 at the Oval made him join the elite league and his enduring performances have made him one of the best players in world cricket. His recent knocks of 196 at Perth and 104 at Brisbane against Australia are examples of his imperishable technique.
Amla's monk-like patience, hard work, dedication and determination are unquestionably an "Amla" mater for all the upcoming young cricketers in world cricket. With a great technique and an ability to play under all conditions, Hashim Amla is inarguably a legend in the making, if not already one.