Virat Kohli and Team India fined for slow over-rate against Sri Lanka
10.40K //
04 Jul 2013, 16:52 IST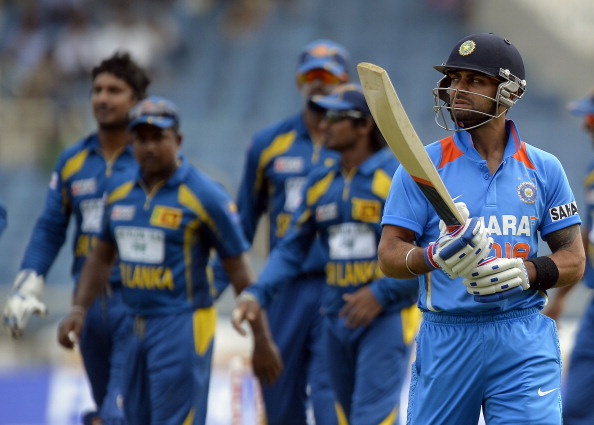 Jeff Crowe, ICC Match Referee, has found Virat Kohli guilty of slow over-rate. Stand-in captain Kohli was in his very first match as the skipper. Fine was imposed after Kohli's team was ruled to be one over short of its target, after taking into consideration the time allowances.
Virat Kohli has been fined 20 per cent of his match fees and rest of the team is fined 10 per cent for maintaining a slow over rate in their last ODI match against Sri Lanka.
India suffered a hammering at the hands of Sri Lanka as they lost by 165-run at the Sabina Park on Tuesday.
ICC, in a press release, said: "In accordance with the ICC Code of Conduct for Players and Player Support Personnel, and in particular the regulations contained therein governing minor over-rate offences, players are fined 10 per cent of their match fees for every over their side fails to bowl in the allotted time, with the captain fined double that amount."
"As such, Kohli was fined 20 per cent of his match fee while his team mates received 10 per cent fines," it added.
"The offence is contrary to Article 2.5.1 of the Code. The penalty was accepted by India without contest so there was no need for a hearing," the statement added.
It was India's second defeat in a row, having lost to the hosts West Indies at the same venue in their opening match.