Virat Kohli may have to sacrifice the No.3 position for team's benefit: MS Dhoni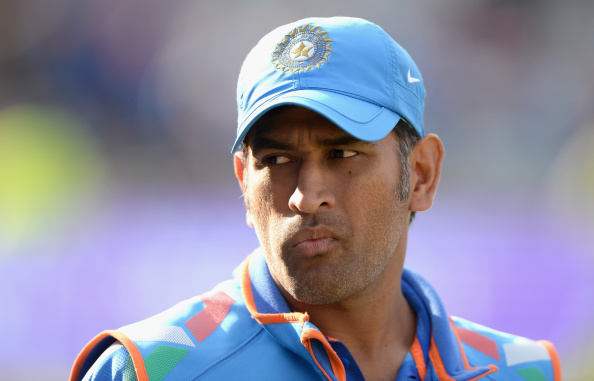 Right from the start of the ongoing One-Day International (ODI) tri-series involving India, hosts Australia and England, the dropping down of star batsman Virat Kohli to No.4 in the batting order has been a contentious issue causing a lot of discussion among former cricketers and fans, considering the fact that the 26-year-old has batted at No.3 for a majority of his ODI career and had stupendous success doing so.
Indian captain MS Dhoni, however, has insisted that Kohli will continue batting at No.4 for the time being as he lends more solidity to the middle order, thereby allowing him and Suresh Raina to express themselves more freely during the latter overs of an innings.
"If I am batting at 6 and I am worried before going for a big shot whether the following batsman will be able to capitlise in the last eight overs, it is not a good place to be in," Dhoni explained in an exclusive interview to BCCI TV.
"If Virat gets a partnership going, I am there, Raina is there and we can manoeuvre the strike and capitalise. It is also important to look at the XI you're playing and decide which batsman batting where will benefit the team most. So a batsman who loves to bat at a certain position will have to sacrifice," the captain said. "By the start of World Cup we'll have a better picture of who bats where."
Speaking ahead of the must-win game against England at Perth tomorrow, Dhoni further added: "It is important to put runs on the board and defend them, and we haven't been able to do that. We have had partnerships going but we haven't been able to capitalize on them. Wickets in hand going into the death overs is something we like to have and it's a part of our strategy. We'd like to do that going further."
Openers are not a concern: Dhoni
Opener Shikhar Dhawan, in particular, has been in horrendous form, scoring just 11 runs from the 3 matches so far, which has resulted in the middle order being exposed to two new balls in every match. Dhoni, however, surprisingly blamed the middle order for the team's poor batting displays and stressed that the onus is on them to take more responsbility going ahead.
"The openers are not a big concern," he said. "More than the top order, in middle order we have lost quick wickets and that hampers the team's plans. You don't want wickets to fall in pairs if openers don't fire. We'll have to see to that."