Virender Sehwag says he doesn't know to troll people
4.36K //
06 Nov 2016, 13:10 IST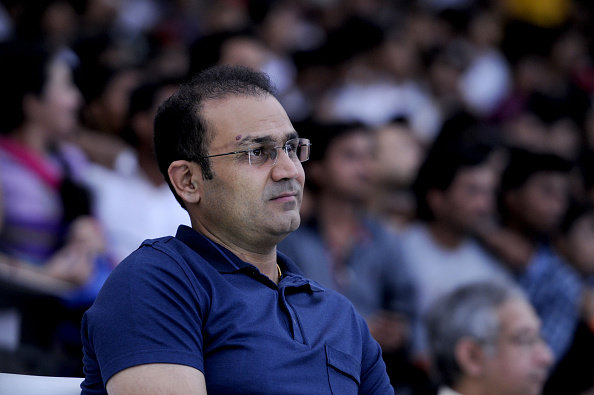 Former Indian cricketer Virender Sehwag is widely regarded as one of the most entertaining players to have embraced the game of cricket. Even though he has hung up his boots, the cricketer has continued to entertain his fans through social media. The right-hander has often proved to be witty with his tweets and enjoys funny banter with fellow cricketers on Twitter.
His hilarious tweets have have even earned him quite a few nicknames with 'Twitter's Comedy King' and 'Master Troller,' being the widely popular ones. However, the 38-year old recently claimed that he doesn't know how to troll people.
"I don't know how to troll people, but there are many out there talking with that intent," Sehwag said during an exclusive interview to Hindustan Times on Saturday.
Also read: 10 interesting stories and records about Virender Sehwag
The former cricketer also said that he takes utmost care to not hurt anyone through his tweets. "I just write something funny that would make people laugh. I believe in wishing my colleagues and other celebs in a manner that brings my wit out and gives people a talking point. But there are people who love and those who hate you. That's part of a celeb's life," he said.
The Nawab of Najafgarh stated that since he is no longer part of the game, he uses Twitter as a means to entertain his fans and stay connected with them. "Someone enjoys your batting, and someone, your humor. Since I'm not batting any longer, I can at least say some words, so people enjoy and give me compliments too," he said.
Sehwag went on to say that many people on Twitter don't have a sense of humour, "On public platform, nobody writes funny things or anything that people will not appreciate, so they are very 'politically correct' all the time. I don't think anybody writing on Twitter has humour, but yes most of them are active on social media platforms," he was quoted as saying by Hindustan Times.
Also read: Fake FB wall: BCCI ask ECB for financial help; Sehwag trolls Piers Morgan
The 38-year old claimed that all of his tweets were politically correct and said, "Oh yes. I am very much politically correct in my humour. If you look at my twitter wall, you won't find a single tweet that has hurt anyone. Sometimes people take tweets in a wrong way and I cannot do much about it."
Sehwag has been lauded by the fans for being hysterically funny in wishing celebrities through social media. The man from Delhi recently wished Virat Kohli on his birthday over Twitter in his trademark style.