VVS Laxman: South Africa are front-runners to win the 2015 World Cup
4.60K //
10 Feb 2015, 11:40 IST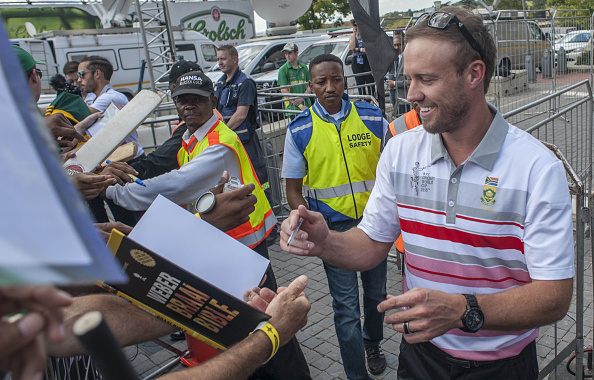 Former Indian batsman VVS Laxman has said that South Africa are the front runners to lift the 2015 Cricket World Cup. Laxman believes that the Proteas have one of the best fast bowling attacks and also possess an extremely strong batting line-up.
"They have got an excellent batting line-up. They have got good all-rounders, they have got finishers. They have one of the best bowling line-ups in world cricket, in any format," the 40-year-old told NDTV.
"They are actually what position India was in before the 2011 World Cup. You know a settled unit, experience, youth and you know they have got match-winners - not one or two but actually six or seven of them who can win matches on their own," he added.
Chappell and Gavaskar dispute with Laxman
However, fellow experts Ian Chappell and Sunil Gavaskar didn't agree with Laxman's thoughts. According to Chappell, AB de Villiers and his men will be flooded with questions of being chokers until they get past the knockout stage and go on to win the title.
"I don't like that word about international sportsmen.Until they get that monkey off their back, they will continue to be asked that question," the former Australian captain said.
"They play a type of game that is designed to choke off the runs and stop you scoring and wait for you to make mistakes. You know that's all well and good if you are playing team who are perhaps your equal or less than you but if you are playing teams that are particularly aggressive teams who might be a little bit better than you then you've got to provoke mistakes," he added, on why he thinks the Proteas may find it difficult to win the crown.
Gavaskar, on the other hand, refused to use the word choke and said that the South Africans find it difficult to handle the pressure when they find themselves in crunch situations.
"Once you get into the knockout you know that there is no match. If you have a bad day you are gone, you are out of the tournament and that's the reason why when it comes to the crunch they are not able to swallow. I am not using the word choke. They are not able to swallow and therefore, they struggle a bit", the former Indian batting great said.